PODCAST: Sergio Garcia Joins adidas Group's Mark King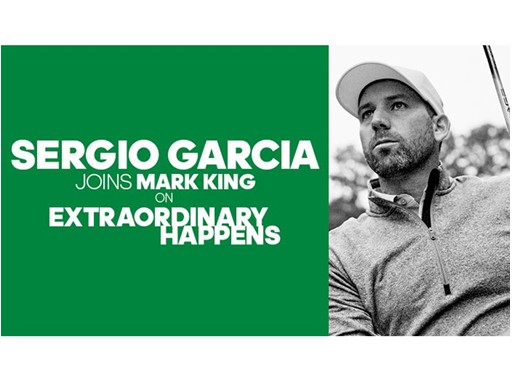 Ahead of the Masters this week, Sergio Garcia joins adidas Group's Mark King on his podcast Extraordinary Happens​. Sergio talks about his mindset heading into the tournament and his father's influence on his game.

"The passion and the love that my dad gave me introducing me to the game and making me feel for the game and the respect for the game, it drove me into wanting to be better, practicing and improving every time and developing the little extra thing that I had in me. I think that love and that passion for the game and that respect for the game is what helped me to improve and become better as I went on." – Sergio Garcia

Ep 8: Sergio Garcia on Extraordinary Happens​

"What really strikes me about Sergio is how he's creating his own path and not letting others set his boundaries. For me, people who have accomplished really great things, they do it their own way. Sergio found something in life that he has a love and passion for, and I think that's something all of us should search for in whatever we do. Sergio is a really, really wonderful and inspiring human being." – Mark King, president, adidas Group North America

"I think the beautiful thing about life is that you go through so many great experiences, and you learn from good and bad experiences. As long as you take the positives out of it and you become a better person – and in this case a better player – any time you're doing that, you're moving forward. Fortunately for us, we get to experience so many beautiful things doing what we love." – Sergio Garcia

Extraordinary Happens: Competing in Sports, Business and Life, hosted by adidas Group's Mark King, is a podcast featuring compelling stories behind the people shaping sports and business today. Episodes of Extraordinary Happens are available on iTunes, Stitcher and SoundCloud.


contacts
Maria Culp

Corporate Communications

United States

971-234-4003