PODCAST: Softball Star Jessica Mendoza joins adidas Group's Mark King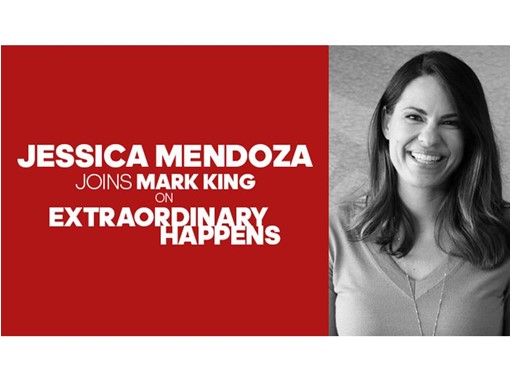 Softball icon and ESPN Analyst Jessica Mendoza joins adidas Group's Mark King on his podcast Extraordinary Happens​. Jessica was a four-time First-Team All-American outfielder at Stanford, where she led the Cardinals to their first Women's College World series and still holds five school records today. She's a two-time Olympic medalist and a three-time World Champion. And today, she's challenging the status quo as the first female analyst for ESPN's Sunday Night Baseball coverage.
"I never realized I was good until I would say – and this is sad – probably 23- or 24-years old. It was a game-changer. My level of play, I can't even tell you how much it took off once I believed that I was great. Even just to say that. It's hard for athletes, especially female athletes, just to say, 'I'm really good, I'm really strong and I'm awesome.' You just don't hear that. And for me, when I really believed it, I could hit anybody. I could beat any team. I became that player. I think that was something so important for me. I was always good, but I couldn't be great unless I truly believed it." – Jessica Mendoza

Ep. 14: Jessica Mendoza on Extraordinary Happens​

"You can just feel her energy and her passion in the way she speaks. She's so humble. Think about it, she was a four-time First Team All-American, and she didn't think that she really believed in herself until well after she graduated. What she accomplished on the field, very few – if any – have had the playing career and impact that she has had. I think the rest of her life is now really her oyster to do whatever she wants. –Mark King, adidas Group North American President

Extraordinary Happens: Competing in Sports, Business and Life, hosted by adidas Group's Mark King, is a podcast featuring compelling stories behind the people shaping sports and business today. Episodes of Extraordinary Happens are available on iTunes, Stitcher and SoundCloud.

contacts
Maria Culp

Corporate Communications

United States

971-234-4003