PODCAST: Sports Broadcaster Erin Andrews joins adidas Group's Mark King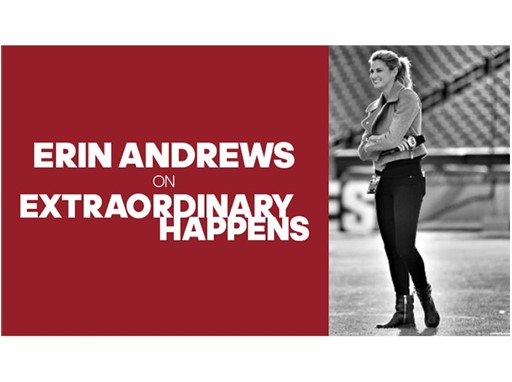 Sports broadcaster Erin Andrews joins adidas Group's Mark King on his podcast
Extraordinary Happens
. She's been in the industry for more than 16 years and has reported on every major sport. Today, she's one of the most well-known faces in the business and is the lead FOX Sports sideline reporter for the NFL.
"I've kind of never taken 'no' for an answer and I have a pretty big chip on my shoulder, as well. I know what the perception is of women in the industry. I know what the perception by people who don't know anything about me is. I think they believe I have my job because I look a certain way or because I'm female. And then I feel like when people hang out with me or talk to me on the sidelines or even see me interact with athletes, their expression is really funny – 'Oh, wow, you really do know a lot about sports.' I love it. It's my favorite thing." –Erin Andrews
"I'm very stubborn … I feel like I can't work hard enough because I feel like there's always going to be one day on the field that somebody comes up to me, or maybe Troy Aikman or Joe Buck will say, 'Hey EA, do you have this?' And if I don't have it, I'll just be mortified. That's why I'm always looking at Twitter, I'm always reading articles. I just want to make sure I'm prepared." –Erin Andrews
"Think about how much [Erin] has prepared herself for her greatness. The fact that she's never taken a vacation until two years ago because she's been going from one sport to the next … she didn't have any gift when she first started. She said she wasn't very good, and yet she turned herself into this really phenomenal, big-time sideline reporter in our biggest sport, the NFL." –Mark King
Extraordinary Happens: Competing in Sports, Business and Life, hosted by adidas Group's Mark King, is a podcast featuring compelling stories behind the people shaping sports and business today. Episodes of Extraordinary Happens are available on iTunes, SoundCloud and the podcast app on your phone.
contacts
Maria Culp

Corporate Communications

United States

971-234-4003