PODCAST: WNBA star Candace Parker joins adidas Group's Mark King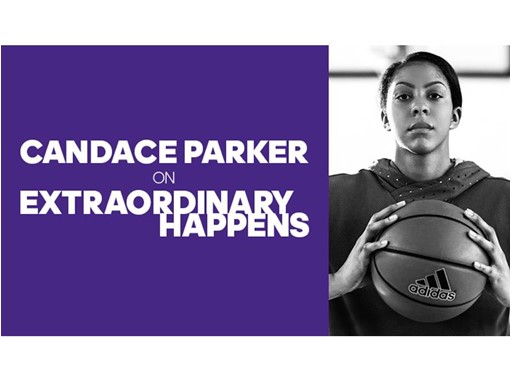 One week ahead of the 2016 WNBA Playoffs, Los Angeles Sparks Forward
Candace Parker
joins adidas Group's
Mark King
on his podcast
Extraordinary Happens
.
"The biggest thing is your mindset and just how you handle failures and obstacles and things that are thrown your way – whether it be something major like an injury or whether it be something as minor as having an off-shooting night. [You have to] study how people are able to bounce back and continue to stay true to their talents and also improve their weaknesses … I think that's been the biggest thing in my maturity as a player – being okay with not succeeding and doing something about it and challenging yourself to put the time in to get better at it." –Candace Parker
"You have to look at what she's done as an athlete – whether it's high school, college, Olympics and now the WNBA – she's [one of the best] women's basketball players of all time … What really amazes me is how humble these extraordinarily successful people are and how in tune they are with hard work and a positive attitude." –Mark King, adidas Group North American President
"You want to be confident – not in your abilities – but in your preparation … I haven't always been confident. When things don't go right right away, I doubt myself … I put the time in and I've taken the necessary steps to prepare for this game … then the results will take care of themselves. If they don't, you learn from it … A lot of people are never in the present – they're always in the future or the past. But you have to stay present in order to be at your best."-Candace Parker
Extraordinary Happens: Competing in Sports, Business and Life
, hosted by adidas Group's Mark King, is a podcast featuring compelling stories behind the people shaping sports and business today. Episodes of
Extraordinary Happens
are available on iTunes, SoundCloud and the podcast app on your phone.
contacts
Maria Culp

Corporate Communications

United States

971-234-4003