PODCAST: QB Coach Steve Clarkson joins adidas Group's Mark King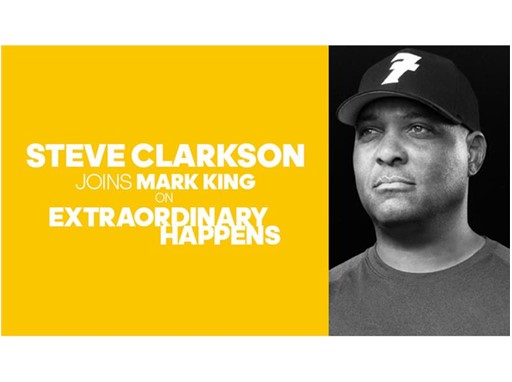 Former football standout and current quarterback coach Steve Clarkson joins adidas Group's Mark King on his podcast Extraordinary Happens​. Steve led his high school team to a 39-1 record in three seasons and was a two-time Academic All-American at San Jose State. It wasn't until he transitioned from player to coach that he began making his biggest impact on the game. Today, he's the top quarterback coach in the country and produces some of the best athletes at every level.
"For the most part, the kids that I work with are the kids that I think have a unique ability to transcend their sport … The kids have to have a certain amount of sizzle. It's not just about if a kid can throw a football really well. It's how he relates to other kids. What kind of intangibles does he have that make him unique to playing the position? Because there are a lot of kids out there that have the initial talent where they can pick up the ball and throw it. But very few have that unique ability to actually lead a team and – down the road – lead a future franchise." –Steve Clarkson
Ep. 15: Steve Clarkson on Extraordinary Happens​
"Here's a guy that saw an opportunity in sport to make an impact and did it in a different way … he's not just coaching kids' technique or training or strength. I'm sure that's a big part of what he does, but it was, 'How can they market themselves? What's the sizzle that would make this kid standout?' Because it's all about moving to the next level." –Mark King, adidas Group North American President
"Sports are a great vehicle for all types of success. It may not be what you end up doing, but it certainly is the starter for other things that you can develop into [to be] successful … that team dynamic, that ability to really exert yourself or mold yourself into something and be the best you can possibly be. There's life lessons involved and you can get something out of it … There are so many other benefits that can happen just from the journey and the process of going for what you're passionate about that will parley into something else." –Steve Clarkson
Extraordinary Happens: Competing in Sports, Business and Life, hosted by adidas Group's Mark King, is a podcast featuring compelling stories behind the people shaping sports and business today. Episodes of Extraordinary Happens are available on iTunes, Stitcher and SoundCloud.
contacts
Maria Culp

Corporate Communications

United States

971-234-4003