PODCAST: Snoop Dogg Joins adidas Group's Mark King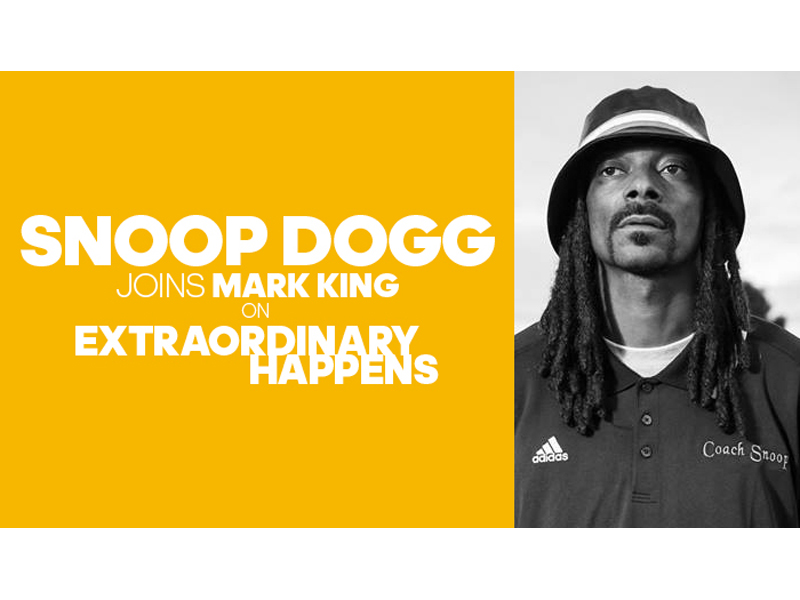 Following the launch of his newest adidas football cleat this week, Snoop Dogg joins adidas Group's Mark King on his podcast Extraordinary Happens to talk about his passion for football and how he's inspiring kids through his youth league.
"When I was a kid and when I played football, it just was a great way for you to learn how to work with others and how to become a teammate, a team player, because it's never about one person in football – it's always about the team. You learn how to defend, you learn how to be offensive, you learn how to lose, to win. You learn how to become a part of something. That stuck with me as a kid." – Snoop Dogg
Ep 7: Snoop Dogg on Extraordinary Happens​​
Snoop talks about creating his own rules and doing things differently to make extraordinary things happen.
"I do it like I want to do it. I don't really follow the rules and regulations – I create my own rules and regulations and just do what I feel is best, what's on my heart." – Snoop Dogg
"If you really want to do something unique and different, you need to find your passion, you need to find what you love, and then you have to have the confidence and the courage to do things the way you want to do them. It means that you can create things that maybe the world hasn't seen before. If you think of Snoop Dogg, that's what he's done." – Mark King, president, adidas Group North America
Extraordinary Happens: Competing in Sports, Business and Life, hosted by adidas Group's Mark King, is a new podcast series featuring compelling stories behind the people shaping sports and business today. Episodes of Extraordinary Happens are available on iTunes, Stitcher and SoundCloud.
contacts
Maria Culp

Corporate Communications

United States

971-234-4003