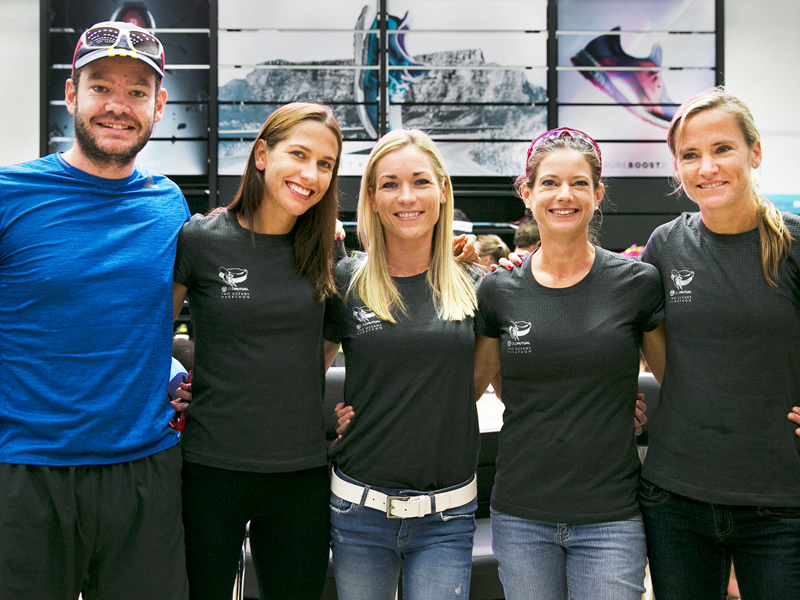 Last week, Cape Town hosted the World's most beautiful marathon, the Old Mutual Two Oceans Marathon with adidas as its technical sponsor for the fourth year running. At this prestigious running event, adidas continued to demonstrate it's leadership and focus in running by presenting an impressive expo stand, and elevating the profile of female runners. Some of these top female runners included Adidas ambassadors like Caroline Wöstmann, René Kalmer and Tanith Maxwell. On race day, Caroline was too good for the competition. She won the women's marathon race for the second year running. She is also the second South African woman to win both the Two Oceans Marathon and the famous Ultra Marathon, the Comrades Marathon in the same year. Tanith finished a close second to ensure that adidas took 1st and second place.
Rene, ran the half and managed a solid 4th position. She is a previous three time winner of the event.Adidas also had success in the men's half marathon, where the young talent of Willen Kaptein finished 7th.
It was another successful year for the brand and in particular, adidas running.
contacts
Gugu Ntuli

Performance PR Manager

South Africa

27 (0)21 442 6200