adidas Originals ZX Flux Future Collectors video series featuring Johan Venter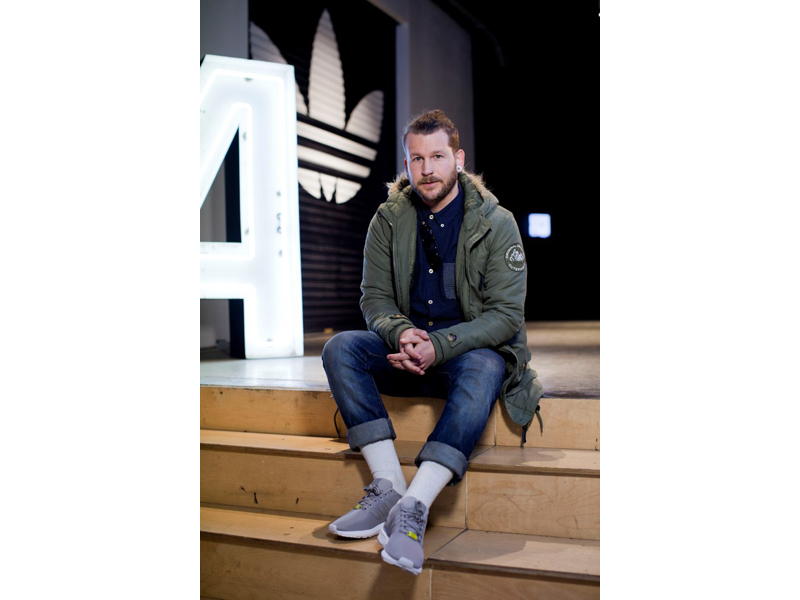 Continuing the ZX Flux story,
adidas Originals
casts the spotlight on influencers from different backgrounds. Chosen for their unique point of view and determination to making a name for themselves, these individuals truly exemplify what is to be an original.
In the second of three short films local DJ/producer and manager of the adidas Originals
AREA3 experiential space
, Johan Venter aka
Women Who Kill
, shares his inspirations and goals, and how ZX Flux fits into his world.
See the interview with Johan Venter
here
.
In person, he went on to say:
adidas Originals: Tell us a bit about yourself.
Johan Venter: I'm a musician, electronic music producer, remixer, collaborator, party-thrower, DJ and friend who graduated from the School of Rock. I don't eat meat and I whistle a lot. I have a dream.
aO: What's the one moment when you realised what you wanted to dedicate your energy to?
JV: There is a photo at my parents' house of me, aged two on a heap of my dad's vinyl collection with headphones on. I'd definitely say somewhere around there I knew I was hooked.
aO: What local inspirations have been a huge influence on you and how are you taking it in your own, unique direction?
JV: We live in such a colourful and vibrant country; inspiration is all around you. It all just depends whether you are open-minded enough to find it. For me, I prefer to paint the world in sound. The whole world is watching South Africa closely to try and guess our next move. Musically, I have to say the African Dope crew started it all electronically for me; Marcus Wormstorm, Felix Laband, Sibot, Krushed and Sorted, and Kalahari Surfers.
aO: What's your vision? What is the new legacy you are looking to create in South Africa?
JV: As a multi-disciplined artist I would say perfecting my skills and learning new ones. I want to be talked about and remembered as influencing or shaping a certain style. They say a song can trigger a lost memory. I want to be that trigger.
aO: How do you use local platforms to build your unique brand? How does living in South Africa affect your brand?
JV: There's something special about releasing a track, being on stage or behind the DJ booth hard at work, then looking up and seeing everyone on the floor smiling and grooving as one. Knowing everything at that exact space in time is perfect. I guess that's what I aim for in my art and how I build my brand: with smiles.
aO: How have you incorporated adidas Originals ZX Flux into your lifestyle/aesthetic?
JV: You are unique and have your own personal style. Not everyone's going to get it, but once you understand yourself better than anyone you become confident in yourself and can conquer the world. I'm on my feet a lot and need to be comfortable in whichever situation I am in, yet need a shoe that compliments my personal style.
aO: How is adidas Originals relevant to South African consumers?
JV: We are a walking/dancing nation. With adidas Originals ZX Flux has transformed your conventional running shoe into an essential fashionable sneaker, which can be fitted to suit your mood or look. adidas Originals has always been on top of their game and keep pushing the envelope; not just shoe-wise, their fashion game is on point and appeals to a majority of people.
Follow adidas Originals on Instagram
adidasZA
and Twitter
@adidasZA
#ZXFlux
For more information on adidas-related news visit the adidas
News Stream
Unlock
the adidas vault
to find out more about the brand's heritage.
contacts
Fabrizia Degli Esposti

Brand Marketing and PR Manager

South Africa

Fabrizia.Degli.Esposti@adidas.com

27 (0)21 442 6200