adidas SA (Pty) Ltd certified as a Top Employer South Africa 2014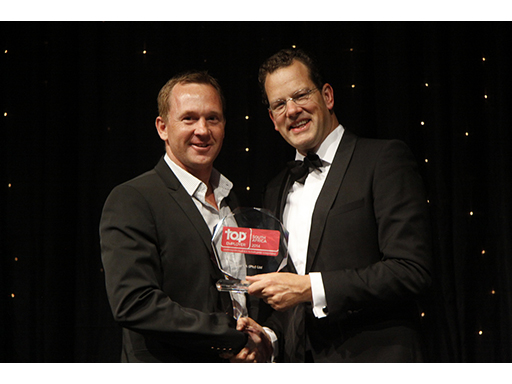 adidas SA (Pty) Ltd is certified for its excellent employee offering. Based on independent research by the Top Employers Institute, adidas SA (Pty) Ltd offers its employees outstanding working conditions and looks after its staff exceptionally well. The company has therefore received the exclusive Top Employers South Africa 2014 Certification.

The Top Employers Institute globally certifies excellence in the conditions that employers create for their people. The company has just completed this year's research into the employee conditions of a large number of employers in South Africa. adidas SA (Pty) Ltd is one of the few organisations that received the Top Employers 2014 Certification.

Samantha Crous, Regional Director Africa & Benelux for the Top Employers Institute: "Optimal employee conditions ensure that people develop themselves personally and professionally. Our comprehensive research concluded that adidas SA (Pty) Ltd provides an outstanding employment environment and nurtures and develops talent throughout all levels of the organisation. They offer a wide range of creative initiatives, from secondary benefits and working conditions, to performance-management programmes that are well-thought-out and truly aligned with the culture of their company".

Team Sports Category Manager, Gian- Paolo Sangiorgio, confirms this. He has been working with the company for six years now. "adidas SA (Pty) Ltd is a great place to work. For me, loyalty and hard work have been greatly rewarded through the privilege of working and helping some of the world's top athletes perform. adidas also encourages a sporty and healthy lifestyle. It is great being part of a global family that helps and supports your development and offers endless opportunities for growth".

Lynn Kleinsmith, HR director for adidas SA (Pty) Ltd, commented, "Our 1200 employees are the heart of our business and taking good care of them is of vital importance to the success of adidas. We are constantly striving to create a work environment that stimulates innovation, engagement and achievement so we are incredibly proud to be named a Top Employer South Africa and be recognised for our efforts to develop and grow our employees/ employee centric culture".

It is key to the Top Employers process (formerly known as Best Employers South Africa) that participating companies must meet the stringent research criteria in order to receive the Certification. The employers examined were assessed on the following criteria: Primary Benefits, Secondary Benefits and Working Conditions, Training and Development, Career Development, and Culture Management. Only those companies that met the stringent research criteria received the Top Employers South Africa recognition.
contacts
Gugu Ntuli

Performance PR Manager

South Africa

27 (0)21 442 6200