adidas & Damian Lillard Roll with Dame 4 Glow in the Park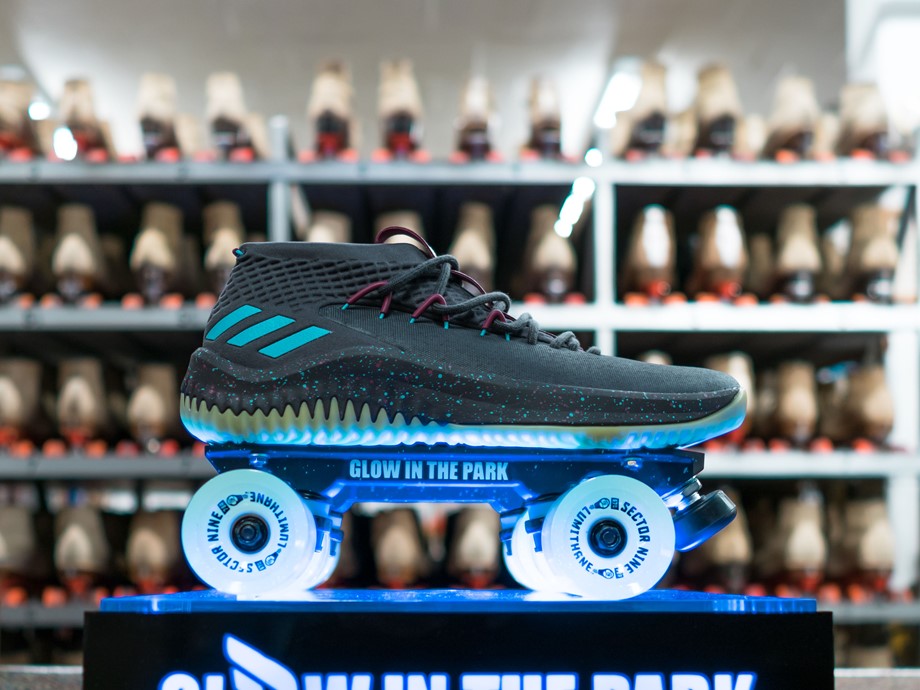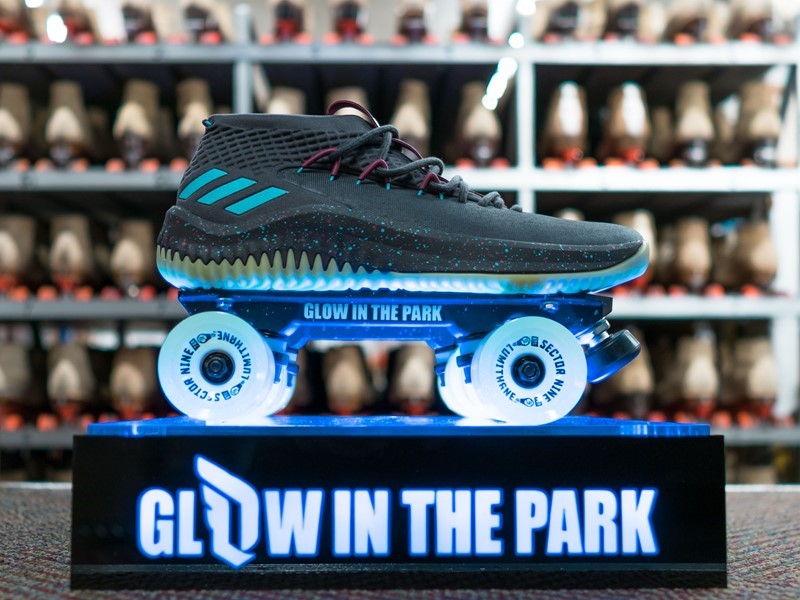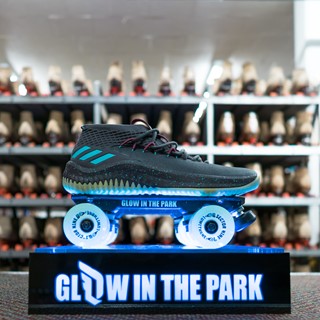 For Damian Lillard, staying focused and keeping balance in life are keys to creating success on the hardwood. Along with Dame's love for music and rapping, roller-skating has been a passion of Dame's dating back to his childhood in Oakland.
"When I was younger, we were skating all the time. There were always skates at my grandmother's house and we'd do that at home," Dame said. "When I got to high school, every Saturday we'd drive to the skating rink and we'd be there all night skating. Every weekend that's how it was. Everybody skated."
Inspired by Dame's memories and love for skate culture, adidas introduces the Dame 4 Glow in the Park. Embracing classic elements found in skating rinks such as Oaks Park in Portland, the latest colorway features a glow-in-the-dark outsole and dark gray upper with burgundy and neon blue midsole splatter. 
"We put a lot of time in working on our game. But when you think about it, this is the one life you get to live. You've got to find other things that interest you. That's why I do music and that's why I skate. Because you got to let your mind go other places, create that balance and enjoy it. Skating and rapping is that for me."  
And for an OG skater like Dame, skates off the shelf aren't going to cut it anymore. From the court to the rink, adidas remixed Dame's on-court version of the Glow in the Park Dame 4 into a custom pair of skates unlike any other so Dame can continue to create balance in his life and in the game.
Stay tuned to @damianlillard on
Instagram
for details on your chance to skate with Dame in Portland at Oaks Park. 
Follow the conversation @adidashoops on Twitter and Instagram with #Dame4.