adidas Soccer Reveals New Cold Blooded Collection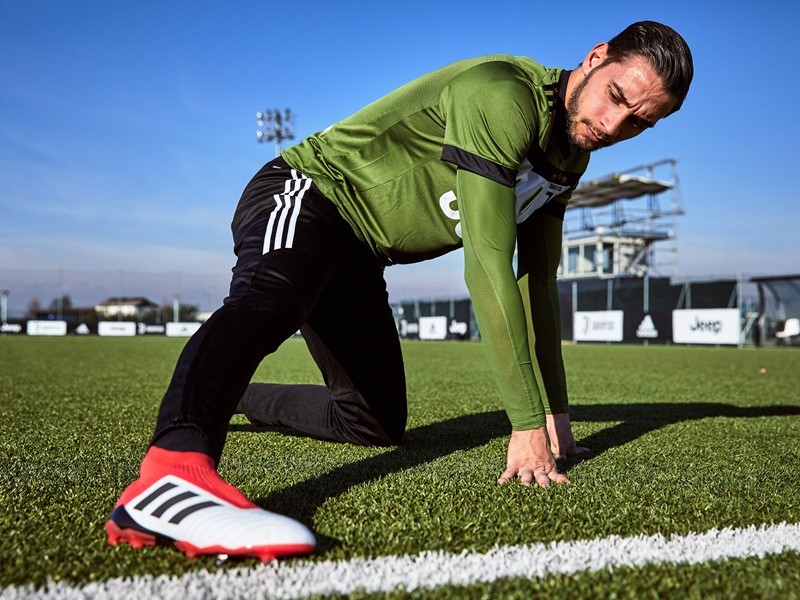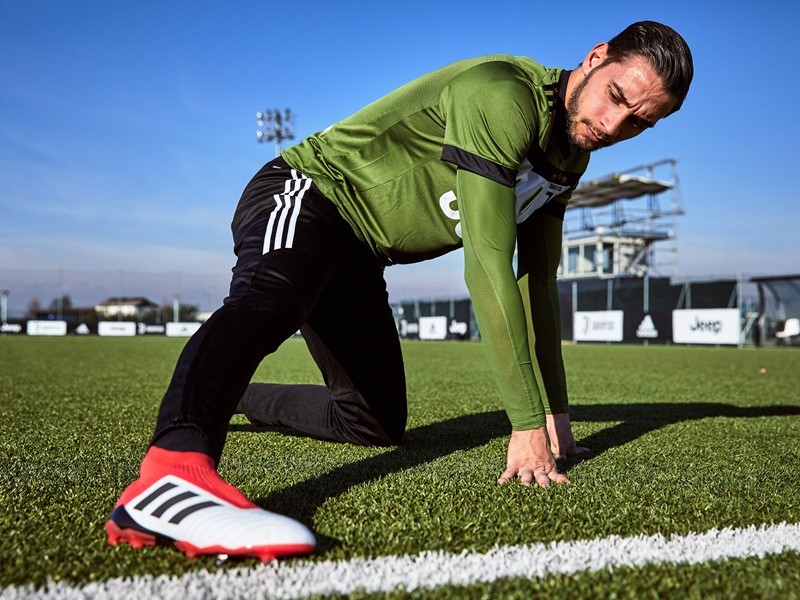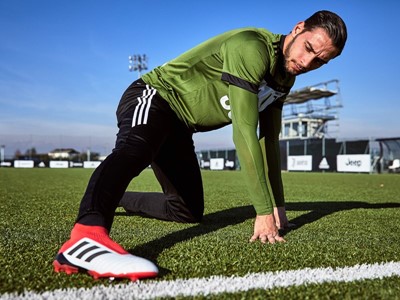 Cold Blooded collection includes Predator, NEMEZIZ, X and COPA franchises
Cold Blooded Predator 18+ is the first new colorway of the re-released Predator and features a bold white and red color scheme
NEMEZIZ 17+ 360 AGILITY arrives in latest triple red colorway while X17+ 360 SPEED comes in striking white and red colorway
Cold Blooded Predator and NEMEZIZ available in Stadium, Cage and Street versions
Portland, Ore., January 25, 2017 – adidas Soccer has today completed the launch of the new Cold Blooded collection after the brand unveiled its updated COPA 18.1 silhouette on Jan. 15. In addition to the new COPA, the Cold Blooded collection features the first new colorway of the re-released Predator 18+, as well as updated colorways of the NEMEZIZ 17+ 360 AGILITY and the X17+ 360 SPEED franchises.
All four franchises are available for purchase in their cleated versions from today at
adidas.com
. All Cage and Street silos will be available starting Feb. 1.
PREDATOR 18+
The Cold Blooded Predator 18+ Stadium boot features:
A bold white and red colorway to be worn on-field by the likes of Dele Alli, Mesut Ozil and Paul Pogba starting today
A PURECUT LACELESS system to deliver maximum surface control
A FORGED KNIT integrated midfoot structure and a CONTROLFRAME designed to create medial and lateral stability
A new hybrid stud tip configuration that amplifies rotation and traction, and a full-length BOOST™ midsole to provide energy return with every step
A red Primeknit SOCKFIT COLLAR featuring a layer of CONTROLSKIN and an ANATOMICAL UPPER
The updated Predator 18+ Cage shoe features:
The same SOCKFIT COLLAR construction, PURECUT LACELESS upper and CONTROLSKIN as the on-field boot
A full-length BOOST™ midsole and traction studs
The new Predator 18+ is also available in a lifestyle shoe for soccer players to take their game from the stadium to the street.
NEMEZIZ 17+ 360 AGILITY
The Cold Blooded NEMEZIZ 17+ 360 AGILITY Stadium boot features:
A triple red colorway to be worn by the game's most agile players
An AGILITYBANDAGE with TORSIONTAPES technology to deliver the perfect fit
A TORSIONFRAME outsole with TORSIONRIBS to provide dynamic push off support
The new AGILITYKNIT 2.0 interlocking yard structure to provide a soft touch, and a lightweight, adaptable feel
The new NEMEZIZ Cage and Street silos offer the same red colorway as the on-field cleat, as well as the same performance technology.
X17+ 360 SPEED
The Cold Blooded X17+  360 SPEED Stadium boot features:
A bold white colorway with a red graphic design to be worn on-field by some of adidas' brightest stars, including Luis Suárez, Gabriel Jesus and Gareth Bale
NON STOP GRIP (NSG) finish, providing unrivalled levels of control
PURECUT SOCK SYSTEM, with laces hidden under an upper layer
SPRINTFRAME outsole to create stability when changing direction at high speed
The Cold Blooded X17+ Cage shoe includes the same features as the stadium boot, plus a gum finish used on the outsole.