adidas Originals reveals special edition consortiums: ZX 4000 4D and ZX 500 RM
26-FEB-2019
HERZOGENAURACH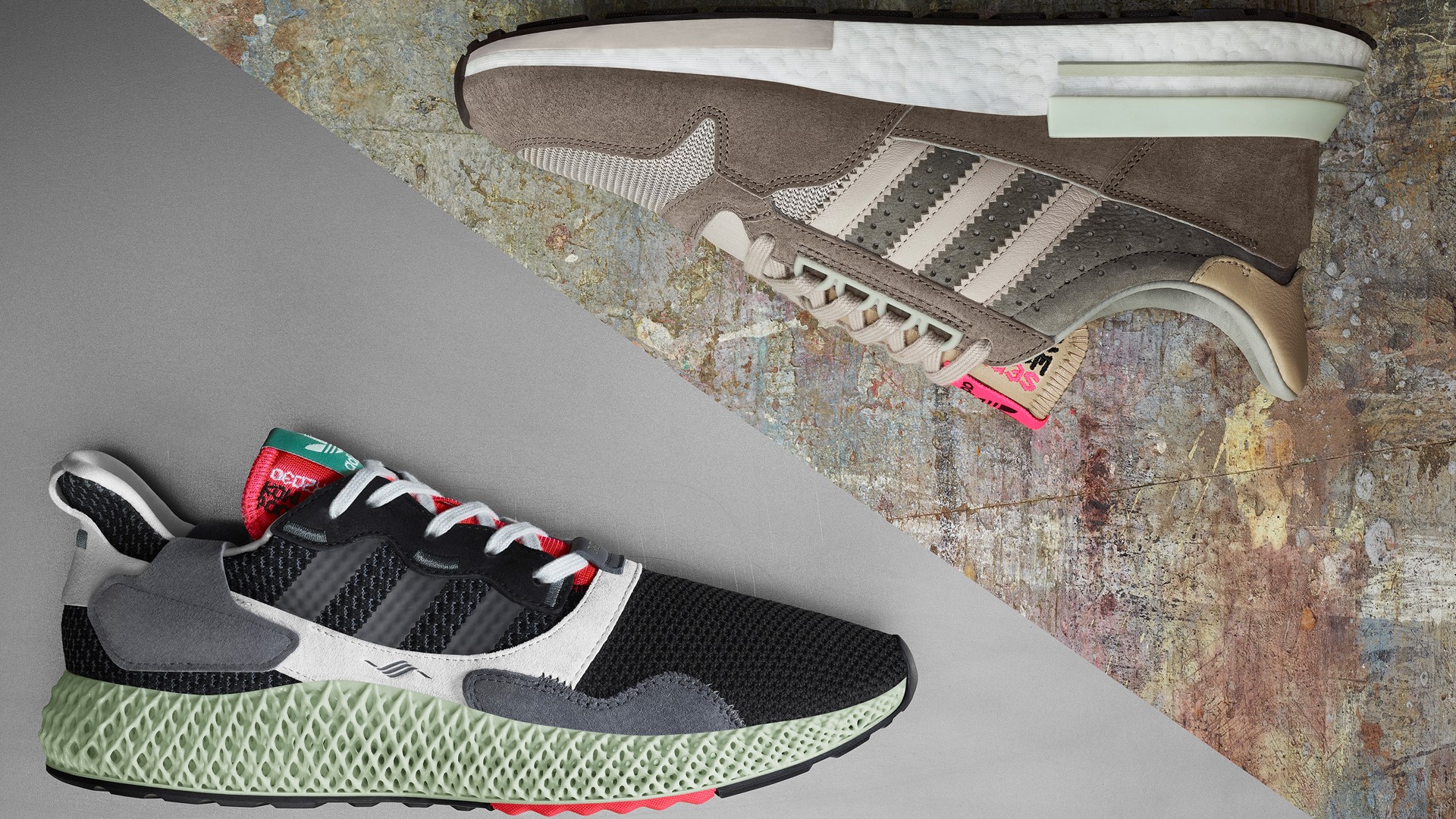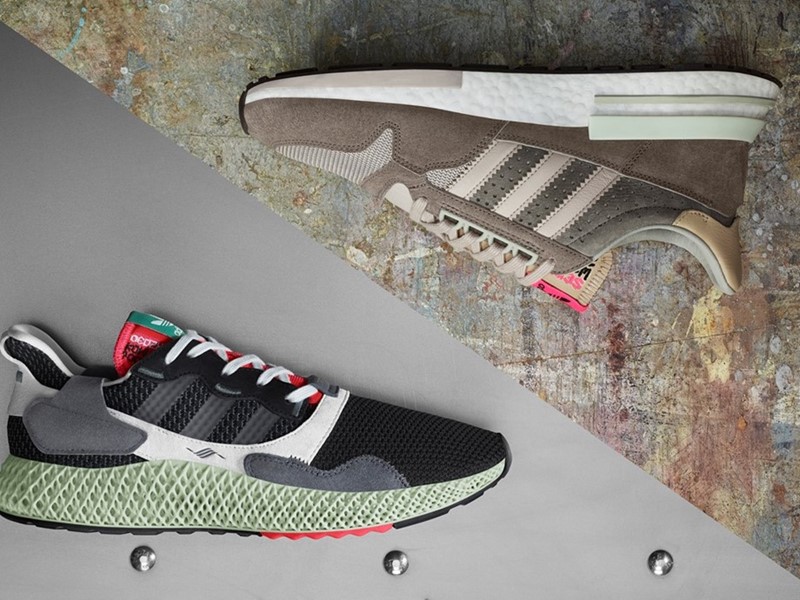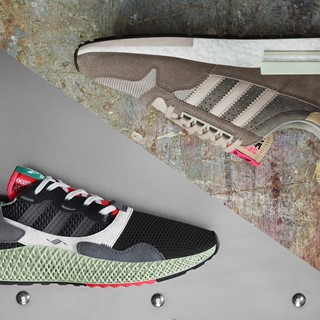 Since its conception in the late 1980s adidas' ZX Series has been at the forefront of athletic footwear design, pioneering groundbreaking technical innovations such as Soft Cell™ heel cushioning and the brand's iconic Torsion system. For SS19, adidas Originals celebrates the ZX Series' blend of cutting edge tech and enduring aesthetics.

In a two-model release, adidas Originals takes inspiration from the Kelvin temperature scale to highlight the contrast between modern mechanical production and traditional craftsmanship in footwear manufacturing. Special editions of the ZX 4000 4D and ZX 500 RM models, produced by mechanical an and manual means respectively, pay tribute to the evolution of footwear production, while contrasting cold and warm color schemes emphasize the difference between mechanical and human production techniques.

With the midsole being produced in adidas' almost entirely automated factory in Ansbach, Germany, the ZX 4000 4D model is the product of the most automated shoe factory in the world, manufactured in an environment with virtually no heat, light, or human manpower. The shoe's black and grey color scale reflects this, utilizing colors from the cold temperature spectrum of the Kelvin scale, while material elements, such as Primeknit upper with nubuck overlays and the shoe's unmissable 4D midsole unit, emphasize the shoe's futuristic edge.

Contrasting with this, the ZX 500 RM model is manufactured almost entirely by hand in one of adidas' Asian factories, reflecting this with the Kelvin scale's warm temperature hues of brown and taupe. A combination of OG mesh, nubuck and premium leathers on the upper nods to the classic construction of archive adidas models, rounded off with a full leather lining. This is then placed atop a Boost midsole, completing the ZX 500 RM model's fluid blend of classic design and contemporary tech.

To reflect the release's exclusivity, both shoes are finished off with a wealth of unique touches, including embroidered and printed graphics referencing each shoe's respective Kelvin values. The result is a release that celebrates the evolution of footwear design through the lens of adidas Originals, using one of the brand's most iconic series as its canvas.

The two styles will release globally on March 9th, 2019.