Redefine the Ride – Danny MacAskill joins adidas Outdoor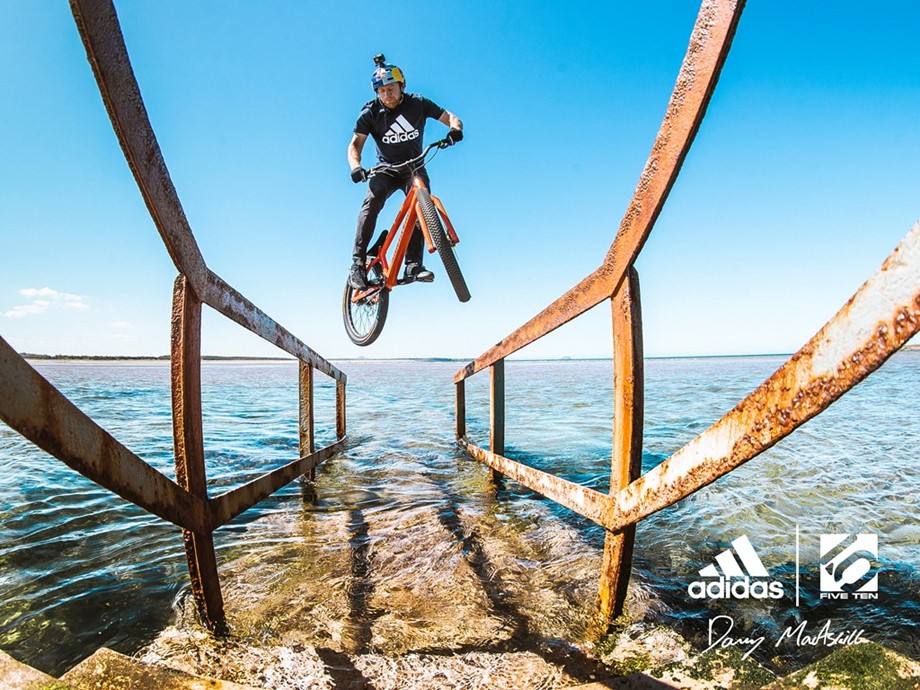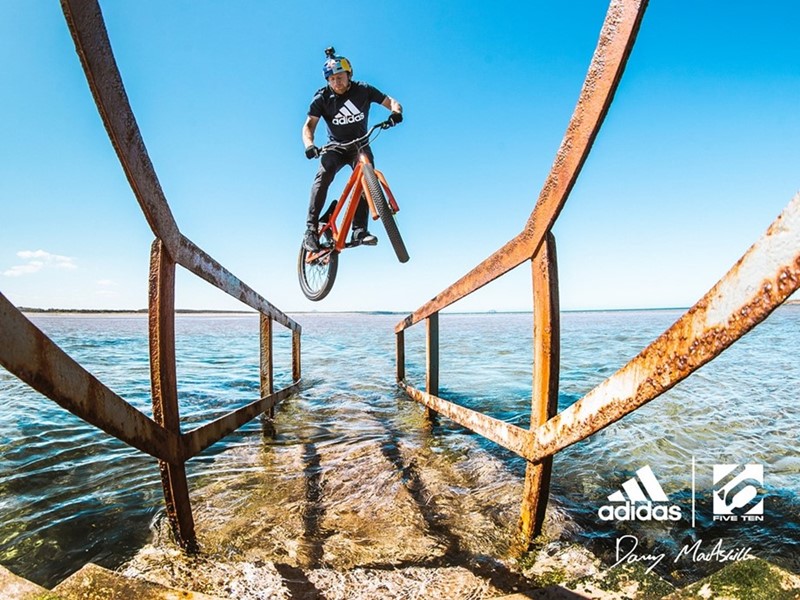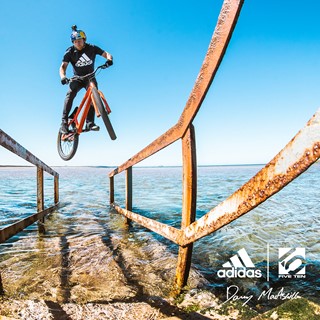 For the world's most recognisable mountain biker, Danny MacAskill, the ride has never just been about the trails that already exist; it's been about finding inspiration in the everyday to create his own playground. 
The street trials rider, who shot to fame a decade ago, has developed a unique style of riding that transitions seamlessly between urban street trials, to rugged mountain biking.
A longstanding athlete on Five Ten footwear, Danny's appreciation for the balance between city and outdoor makes him the perfect new addition to the adidas Outdoor family. "I have been wearing and working with Five Ten for almost a decade now. Whether on the Trials Bike or MTB, grip on the pedals is so important to me. I am stoked to now also expand the relationship by joining the adidas team for both my apparel and footwear."
Known for his creativity and ambitious projects, Danny looks at his surroundings as obstacles and opportunities, "from riding on the Streets of Edinburgh to the Mountains on The Isle of Skye, riding for me has always been about keeping things fun and exploring some of the coolest locations both here in Scotland and around the world."
He continues "With adidas being both an Urban and Outdoor brand, I feel this partnership is a really good fit and am looking forward to all the opportunities this partnership will bring both in terms of exciting new video projects as well as helping develop products for both the urban and outdoor community." He is truly a creator in the outdoors. 
Danny recently released his latest video and it's just as mind-blowing as his previous efforts, albeit with an added twist. The daring film entitled 'Danny Daycare' sees the superstar rider try his hand at a new career as he takes a two-year old on a whirlwind adventure around Scotland – and to great success. The light-hearted video kicks off Danny's own YouTube channel, setting out on his own path with his riding projects.
Danny is wearing the new Sleuth DLX, the perfect representation of the collaboration between Five Ten and adidas. It's urban style and sleek casual silhouette inspired from the adidas classics that performs well on trails, pump tracks, and in daily life. Featuring Stealth rubber on the outsole for unbeatable grip, the new forefoot cupsole combined with a rear EVA midsole provides more comfort without comprising pedal sensitivity. 
About adidas Outdoor
adidas TERREX, together with heritage bike and climbing brand Five Ten become adidas Outdoor, the creator brand in the outdoors. We exist to inspire those who shape their own path in the outdoors.
We do this by striving for new, innovative design solutions, made possible by integrating adidas' own technologies as well as the finest materials from partners including GORE-TEX; Pertex®; PrimaLoft®; Polartec® for apparel; and Stealth® and Continental rubber for footwear. 
 
The brand for those who unleash their imagination and progress beyond their expectations–be it climbing, trail running, mountain biking or multi-mountain sports.