adidas Originals Presents the Nite Jogger 3M Project
27-JUN-2019
HERZOGENAURACH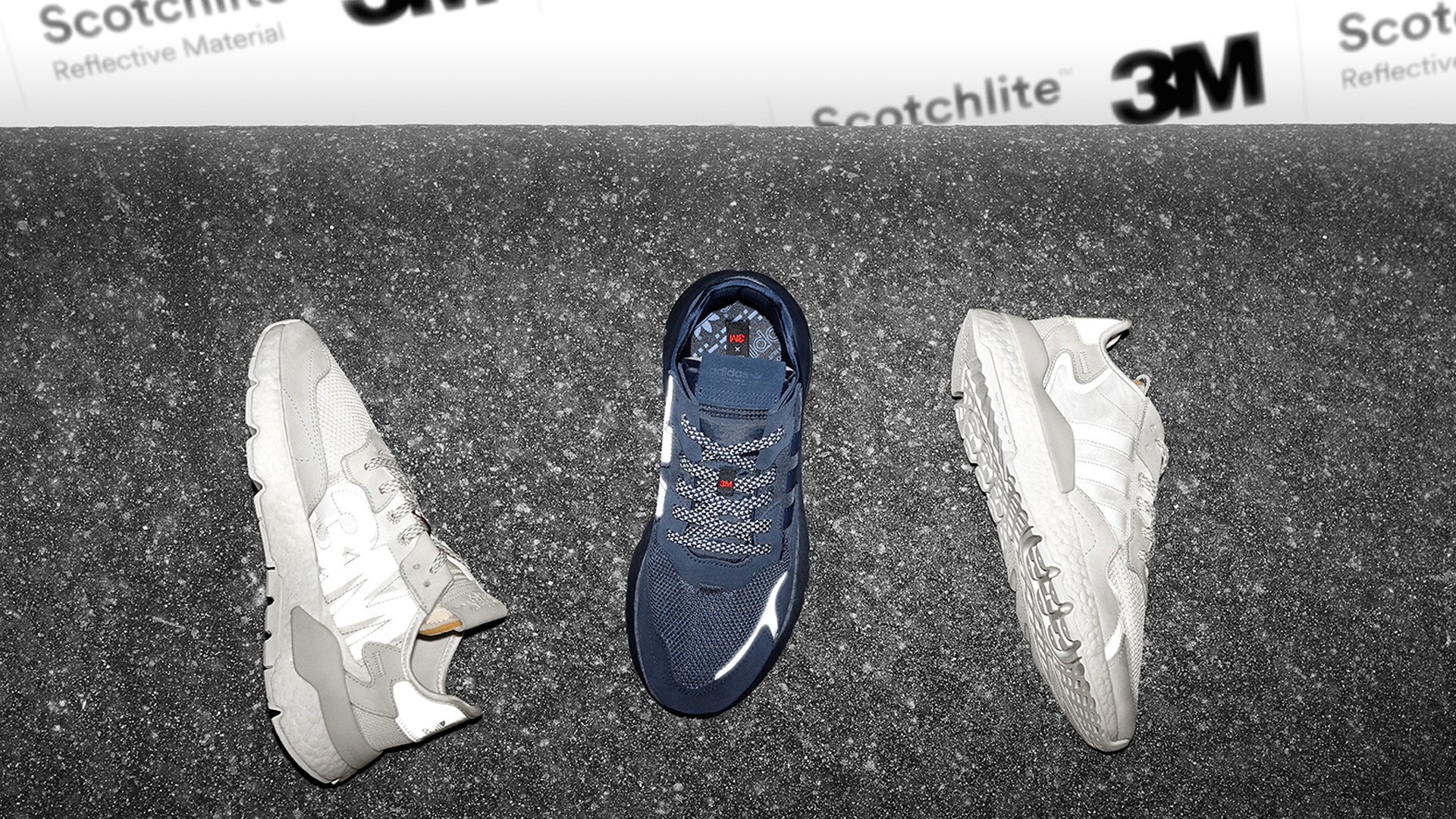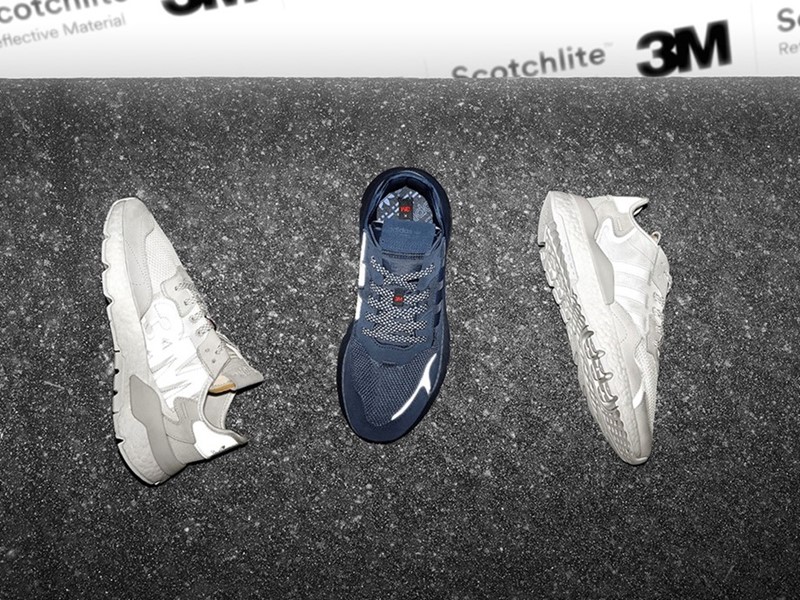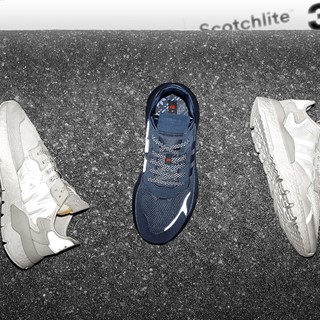 Global Product Release: July 6th 2019
adidas Originals pushes the late-night running roots of its contemporary Nite Jogger silhouette to its furthest extent this week, joining up with the world's leading manufacturer of high-visibility reflective materials, 3M™ Scotchlite™ Reflective Material, on a collaborative '3M Project' edition of the model.
Initially inspired by an archival 1970s running model that was the first reflective running shoe in the industry made for people running at night, the Nite Jogger blends the utilitarian needs of modern day road runners with progressive design elements. The model's lightweight upper comprises a combination of knitted and woven textiles, with nubuck overlays providing structural support, countered by a cushioning BOOST midsole and durable rubber outsole.
The shoes are then adorned with a number of graphic details, including embroidered 3-stripe mark, 3M™ Scotchlite™ Reflective Material panels on the forefoot, heel and sides, as well as Trefoil logo branding on the heel and tongue. To mark the collaboration, the shoes also feature an oversized reflective 3M logo on the medial side, as well as a 3M woven label on the inside of the tongue, a co-branded sockliner, and morse code-inspired details on the outsole.
#NITEJOGGER

About 3M:
3M is a pioneer in developing the science behind retro-reflection and has been advancing the technology in new and groundbreaking ways for 80 years. We continue to make advancements in reflective material innovations and play a longstanding role in helping enhance the visibility of our wearers. Our products are proven to be bright, durable and high quality, with worldwide technical, marketing and lab support.
About adidas Originals:
Inspired by the rich sporting heritage of adidas – one of the world's leading sports brands and a global designer and developer of athletic footwear and apparel – adidas Originals is a lifestyle brand founded in 2001. With the adidas archive at its foundation, adidas Originals continues to evolve the brand's legacy through its commitment to product innovation and its ability to filter the creativity and courage found on courts and sporting arenas through the lens of contemporary youth culture. Marked by the iconic Trefoil logo that was first used in 1972 and championed by those that continue to shape and define creative culture, adidas Originals continues to lead the way as the pioneering sportswear brand for the street.