Y-3 Fall/Winter 2018: Chapter 02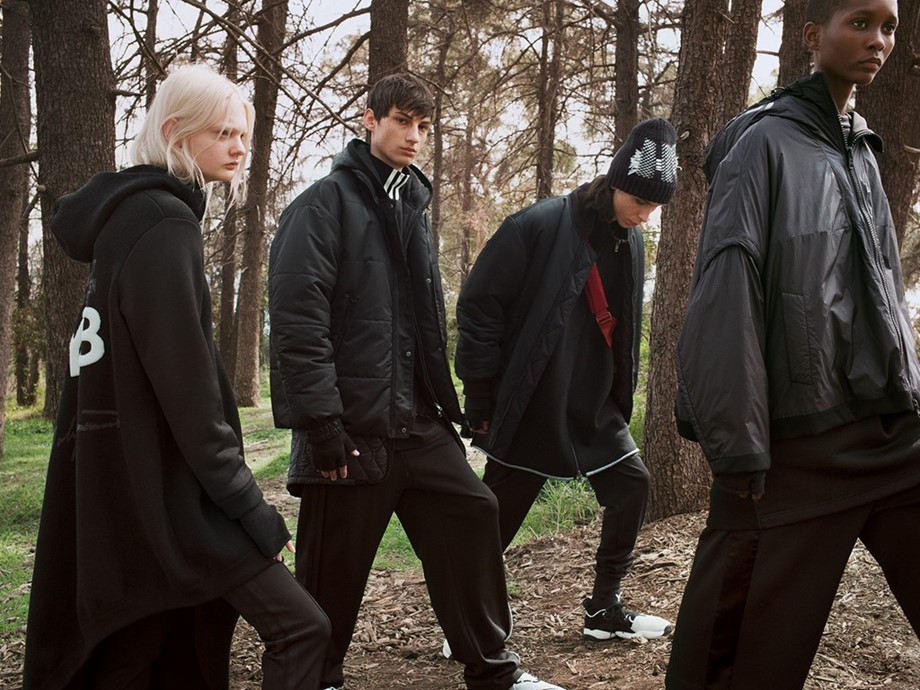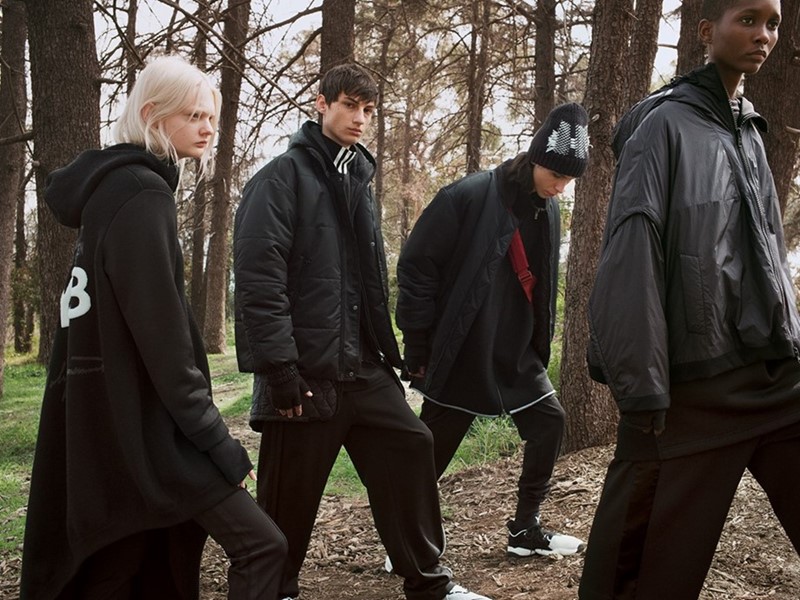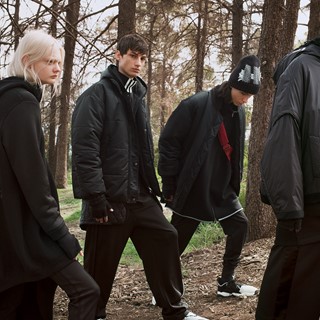 The spirit of Y-3 Fall/Winter 2018 is glimpsed in graphic slogans, like "Y Don't You Call Adidas?" and "Nice to Meet You," that are emblazoned across the collection. They pay tribute to the fateful call that Yohji Yamamoto made to adidas 16 years ago, a move that set into motion their enduring partnership. Reflecting on these origins, the collaborators reaffirm Y-3's commitment to craftsmanship, innovation, and tradition, in which the core of adidas melds with Yamamoto signatures in apparel, footwear, and accessories. At the same time, the seasonal brand campaign proposes a new, modern context for the sport-style brand.
In Chapter 02 of the campaign, photographer Angelo Pennetta captures models on the edges of Los Angeles, where the industrial merges with the natural. The diverse group unexpectedly poses wearing XXL outerwear and easy separates in striking shades of burnt orange and rust red. Stylist Carlos Nazario gives the collection an ease and an attitude that befits each of the characters portrayed. As with Chapter 01, Y-3 presents the campaign editorial-style, each photograph serves as a distinct impression of the season.
The looks featured in Chapter 2 combine Yamamoto signatures, like tailoring, layering, and volume, with youthful street elements, such as hoodies, flight jackets, and strong graphic play. Outerwear goes boldly oversized with voluminous parkas, down jackets, padded coats, and blousons, each paired with cropped wide pants and quilted trousers, long johns, and track pants. The season's stand-out all-over-print—a floral camouflage in tones of tan and blush—appears on cropped hoodies, quilted sweaters, reversible bombers, and even backpacks.
This season's footwear leverages the most forward-thinking adidas technologies. The streamlined Adizero Runner pairs modern, neoprene-and-mesh uppers with responsive BOOST ™ cushioning. Inspired by a sleek basketball look, the slim midcut Bashyo II features an elevated mix of canvas, leather, and suede with a classic rubber toe cap. Finally, the BYW Bball, previewed earlier this year in Y-3's James Harden-inspired capsule collection, returns in bold new colorways. The shoe updates its iconic 90's–inspired silhouette with BOOST ™cushioning for a sense of intuitive motion that acts as a natural extension of the wearer's every step.
The Fall/Winter 2018 collection is available now at Y-3 flagship stores, Y-3.com, and select retailers worldwide.
Facebook.com/adidasy3
Campaign Credits:
Creative Direction: PL Studio 
Photography: Angelo Pennetta
Styling: Carlos Nazario
Hair: Shingo Shibata
Makeup: Susie Sobol
Set Design: Alice Kirkpatrick
DOP: Terence Connors
Video: Pundersons Gardens
Casting: Henry Thomas
Production: Pony Projects
Models: Mahany Pery, Cheikh Tall, Unia Pakhomova, Emilio Velasquez, Zachary Hunt