adidas Boosts the Game with the Introduction of the Revolutionary FREAK Ultra Football Cleats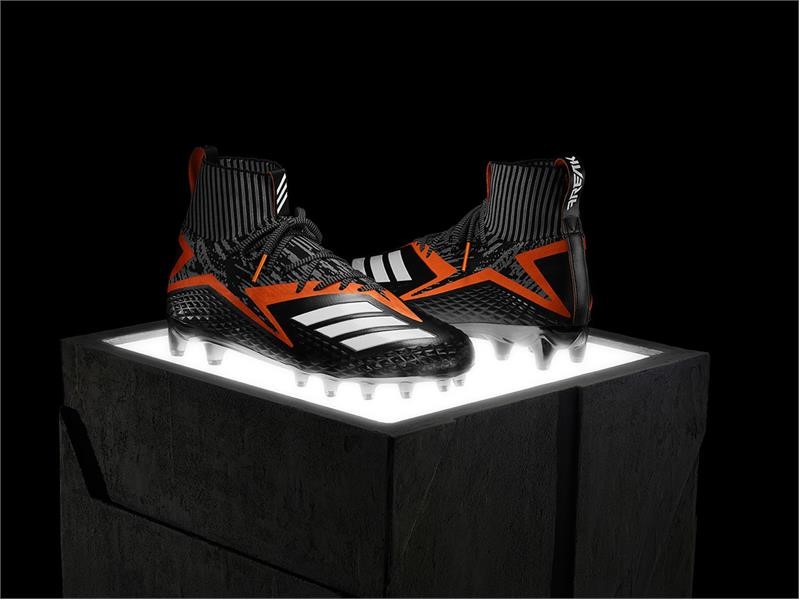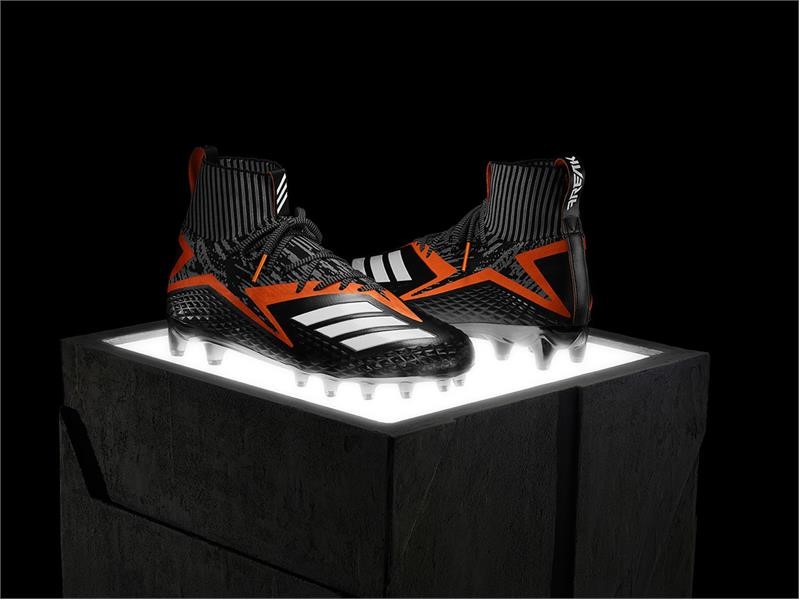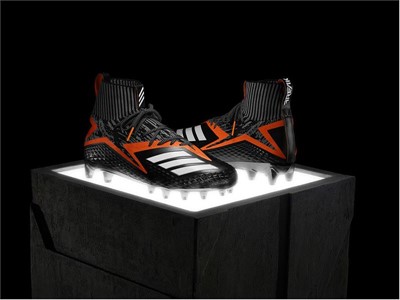 adidas Football today unveiled the evolution of the mid-cut football cleat with the introduction of the FREAK Ultra.
Taking cues from car designs, a reengineered stealth like chassis is sculpted to be aerodynamic for high speeds, while the horsepower and features contained within take the FREAK Ultra to the next level.
With a unique silhouette designed to provide mid-cut support with a low-cut feel, the FREAK Ultra introduces new innovations to football cleat designed specifically for the most versatile speed athletes on turf, such as Von Miller, Dak Prescott, Jay Ajayi, Joey Bosa and Landon Collins.
The Chassis
The FREAK Ultra brings sneaker style and insights from the streets to the gridiron by introducing a Primeknit one-piece bootie construction and mid-cut collar that wraps around the foot to provide a sock-like feel.
Made with a cutting-edge, proprietary yarn blend that increases comfort, the Primeknit upper is designed to naturally move with the foot on the field, allow for flexibility and movement through the ankle, and help provide a comfortable, precision fit with maximum breathability.
For added durability, stability and abrasion protection, the toe-cap, heel and pressure points on the medial and lateral side of the cleats have been reinforced with IRONSKIN.
The Ride
Providing unrivaled comfort for the ultimate ride, the FREAK Ultra introduces BOOST technology to a mid-cut cleat. The all-new BOOST sockliner helps provide comfort and further reduces cleat pressure.
Independent Suspension
Tuned for the turf and on-field performance, the introduction of an innovative insole board allows for natural movement and anatomical flexion, while also securing the foot in place to help reduce hyperextension.
Traction & Grip
Putting the power to the turf, the RAZORFRAME provides torsional rigidity and features strategically placed SPRINTSTUDS designed to provide peak performance, speed and multi-directional strength and traction.