adidas Celebrates J.D. Martinez, Xander Bogaerts, Eduardo Nunez & Chris Sale with Limited Edition SPEEDFACTORY AM4BSBL Shoes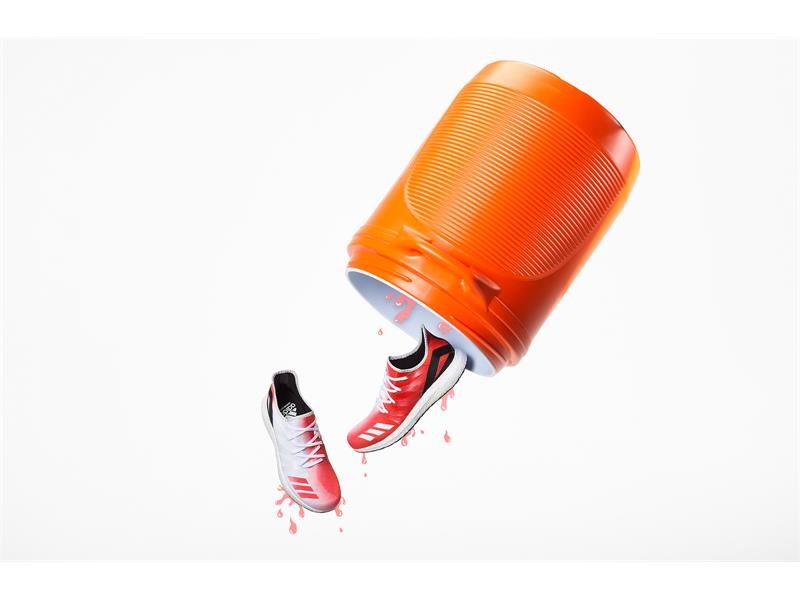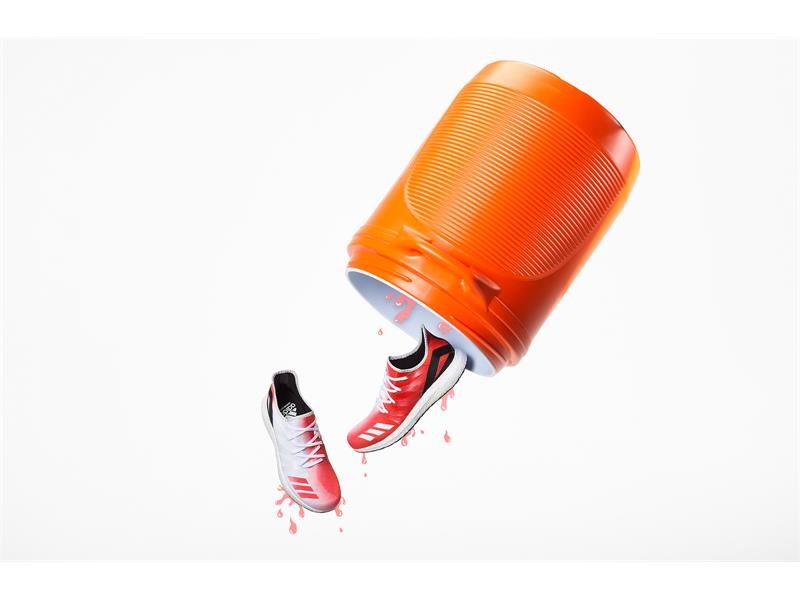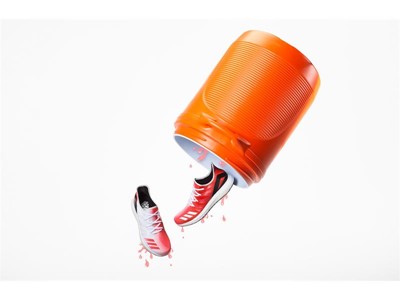 Honoring the biggest sports moments in 2018, adidas first pushed the boundaries of innovation by introducing the revolutionary
adidas Made For Minnesota (AM4MN) cleats
in February, and followed that up with the limited edition, high-performance
adidas Made For NHL (AM4NHL)
to commemorate the Washington Capitals® Stanley Cup® Championship this summer.
Now, to celebrate October and J.D. Martinez, Xander Bogaerts, Eduardo Nunez and Chris Sale becoming champions, adidas unveils the limited edition, high-performance adidas Made For Baseball (AM4BSBL) running shoes, assembled at SPEEDFACTORY USA in Atlanta, GA. Combining creativity and innovation, the AM4BSBL running shoes are inspired by the adidas "
Splash Pack
" baseball cleats, which are designed to simulate post-game celebrations where players drench their coaches and teammates with water coolers after a monumental win.
Data driven and digitally produced, the AM4BSBL takes the running shoe silhouette to the next level by optimizing fit, comfort, movement and a radically accelerated digital production process. Created with just a 14-day lead time, 36x faster than industry standard production times, the AM4BSBL features:
PRECISE FIT- PROGRAMMED UPPER – Digital placement of fit patches provides precise and increased midfoot and heel lockdown; enabling speed, agility, and confidence.
EFFORTLESS MOVEMENT- FLOATING TORSION BAR – adidas' iconic Torsion system now floats inside the sole. Precisely balancing flexibility with stability for best heel to toe transition.  
DIRECT COMFORT- FUSED BONDING CONSTRUCTION – Precise digital bonding of the sole to upper eliminates glue. Giving you the most direct BOOST comfort.
ENERGY RETURN- BOOST – Boost is our most responsive cushioning ever. This AM4 glueless assembly gets you closer to the Boost; the more energy you give, the more you get.
NFC ENABLED – Tap the tongue patch to unlock an exclusive digital experience, authenticate your shoe, identifying its unique number from the limited edition.
Through localized and digital production, the AM4BSBL is brought to life at SPEEDFACTORY USA. Using SPEEDFACTORY's unique process of fit programming, tension patches are digitally mapped onto the upper to deliver a precise, dynamic fit that is specifically tuned for elite performance.
The AM4BSBL is the newest shoe in the adidas Made For (AM4) series, following the launches of the Los Angeles (AM4LA), New York (AM4NYC), Los Angeles 747 (AM4LA 747), Paris (AM4PAR), London (AM4LDN), adidas Made For NHL (AM4NHL), Major League Soccer (AM4MLS), Billie Jean King (AM4BJK) and Tokyo (AM4TKY) adidas SPEEDFACTORY running shoes.