MLB American League Rookie of the year Aaron judge joins adidas
27-MAR-2018
Portland, Ore.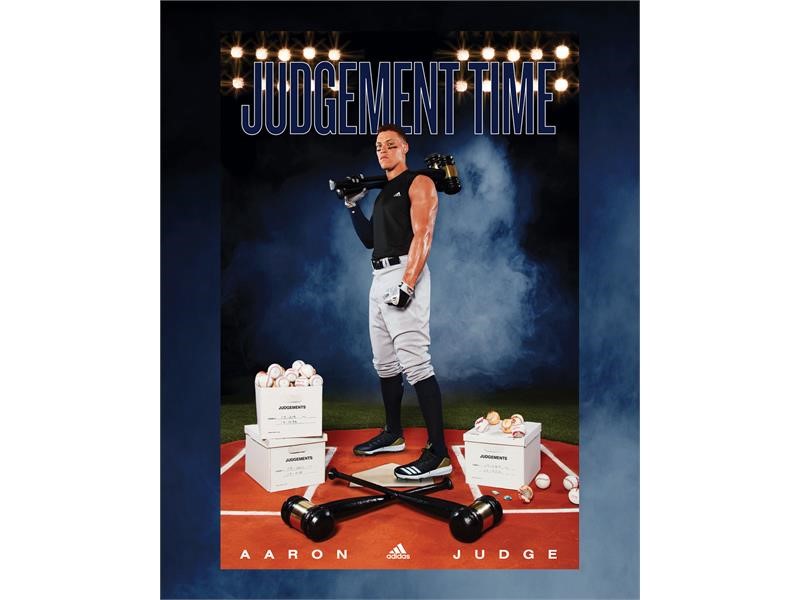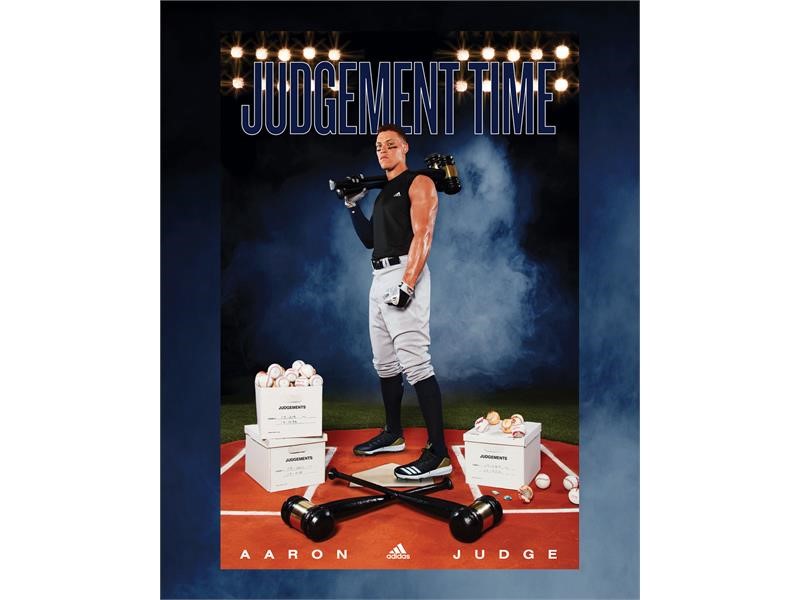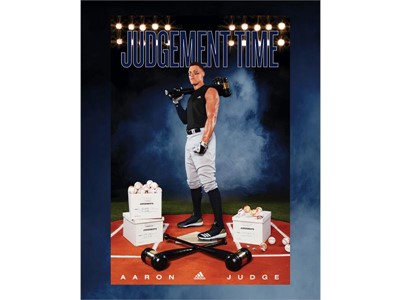 adidas today announced a multiyear partnership with 2017 Major League Baseball (MLB) American League Rookie of the Year, outfielder Aaron Judge of the New York Yankees. 
Judge will make his 2018 on-field debut in the new adidas Icon cleats this Thursday for MLB Opening Day. With more rookie-season home runs than any other player in MLB history and a defining force in the Yankees lineup, Judge joins a renowned roster of adidas athletes which includes 2016 World Series Champion, NL MVP and Chicago Cubs third baseman Kris Bryant, and 2017 World Series Champion and Houston Astros shortstop, Carlos Correa. With the new partnership, Judge will be featured in adidas brand marketing campaigns and collaborate on the design of future footwear, training apparel and equipment.
"adidas has a ton of momentum and everything the brand is doing right now stands out from the rest and challenges the status quo. I couldn't be more excited to be joining the adidas family," said Judge. "I've been a fan of adidas for a long time and from the beginning of our conversations, this just felt right to me. I never dreamed of an opportunity like this and I can't wait to see what we create together."
As he enters his third season with the New York Yankees, Judge holds the record for most home runs in his rookie season (a staggering 52), holds the crown as the winner of the 2017 Home Run Derby, and has brought captive fans and true excitement to the game of baseball.
"What's most exciting for me is how much is still ahead for Aaron," said Mark King, president of adidas North America. "He's one of the best young athletes in baseball today. He brings so much talent to the sport and when you combine that with his passion and work ethic, it's clear he's setting himself up for an extraordinary future. We're ready to officially kick off our partnership with Aaron and start creating some really cool things together."
"Aaron is a phenomenal athlete and his style, personality and creator mentality make him the perfect ambassador for adidas Baseball," said Jeff McGillis, Head of U.S. Team Sports for adidas. "We seek to inspire through our style, our partners and our desire to innovate and create. We're really looking forward collaborating with Aaron on new product designs, pushing boundaries and working together to shape the future of the sport."