adidas announces further commitment to New Zealand Rugby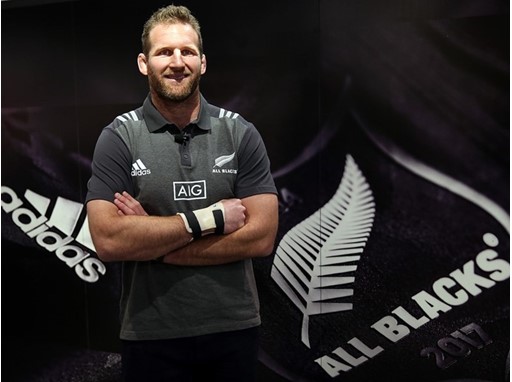 Extends 18-year partnership through to 2023
adidas has announced it is extending its commitment with New Zealand Rugby in a move which will be celebrated across the game in New Zealand.
As Principal Partner, adidas will continue its ongoing commitment to all levels of the game, making direct investments into the community game as well as support for our national teams.
This extension will continue the long-standing partnership through to 2023, marking an exceptional 24-year relationship that has been critical to the success of rugby and New Zealand's teams in black over the last quarter century.
The announcement of the new deal was made at today's launch of the All Blacks' new "special edition" jersey in Auckland, as excitement builds for the DHL New Zealand Lions Series.
Simon Cartwright, Senior Director at adidas Rugby, said adidas was thrilled to be announcing its commitment to New Zealand Rugby for another four years.
"It's an absolute honour and privilege to extend our relationship with New Zealand Rugby. Their dedication to delivering the best rugby players the world has ever seen is second-to-none and we're ecstatic to be working alongside them."
New Zealand Rugby CEO Steve Tew said they'd enjoyed "an exceptional and prosperous relationship" with adidas since the first deal was signed in 1999.
"We see adidas not just as a sponsor but a real partner in our game. In financial terms, this deal extends the most significant sponsorship deal in our history, and the importance of adidas's investment to all levels of our game shouldn't be underestimated," Tew said.
"The partnership helps ensure our game is healthy from the bottom up - from Small Blacks to All Blacks - with a portion of the income tagged to our community game. We are delighted that our Principal Partner will continue to work alongside us for the good of the game right through to 2023."
Under the deal with New Zealand Rugby:
adidas holds the position as Principal Partner of New Zealand Rugby and Principal Sponsor of the All Blacks;
Supplies apparel, boots and equipment to all New Zealand's teams in black, including the All Blacks, Black Ferns, Black Ferns Sevens, All Blacks Sevens, Maori All Blacks, the New Zealand Under 20 and New Zealand Schools;
Helps fund community rugby activities across the country.
contacts
Cassidy Meredith

PR Manager

New Zealand

cassidy.meredith@sparkactivate.co.nz

+64 9 638 1269