NBA GLOBAL GAMES LONDON 2014 adidas Jersey Wall Twitter Promotion Terms & Conditions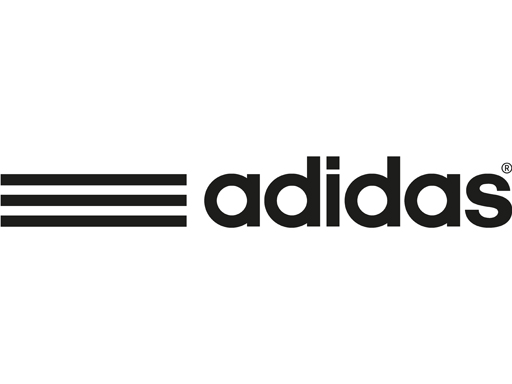 1. Live in UK.

2. Read the tweets that will be published into the twitter account @adidasUK.

3. After reading the tweets, followers who want to participate in this promotion should take a picture at the Jersey Wall at NBA Global Games LONDON 2014 (taking place on January 16th) and tweet @adidasUK.

4. The promotion will open on Thursday 16th January 2014 at 9am and close on Friday 17th January at 17.30pm. All entries received after lapse of the Promotional Period are excluded from participation and will not be taken into consideration.Once the promotion is finished, an adidas jury will select the most original picture at the Jersey Wall among the followers who have tweeted them following the instructions. The author will win his/her favourite adidas NBA jersey.If the winner doesn't accept the prize or adidas couldn't contact him in the period established, the adidas jury will make a substitute list of 5 persons and the first one will be called.

Aditional conditions:

1. adidas will notify winners their prize by 31st January 2013 and winner will have 24 hours to accept the prize and send the documents required. In other case, the prize will move to the first substitute.

2. The prize is personal and non-transferable. Winner cannot change the prize or obtain his money value.

3. Winner agrees not to sell, offer to sell or use the prize for any commercial or promotional purpose.

4. The winner agrees and accepts that all taxes or charges related to the Prize will be for his/her account.

5. adidas has the right to refuse any entry which contains material which is offensive, insulting, injurious, obscene, offending, vindictive, indecent, perverted, immoral, aggressive, sexually oriented, racist, derisive, slanderous, discriminatory, or in any other way not in line with good taste and decency, or which Promoter deems in its sole discretion to be otherwise unacceptable.

6. By entering into this Promotion, participant agrees that all intellectual property rights in and to materials included in any entry (even if not selected as the winning entry) shall belong absolutely and exclusively to Promoter (or such other company as Promoter shall designate), to the extent permitted by law. Participant agrees to assign, or to procure the assignment, to Promoter (or such other company as Promoter shall designate) of all such right, title and interest in and to such intellectual property rights, to the extent permitted by law. Participant further agrees to execute, or procure the execution of, such documents and do, and procure the doing of, all such acts or things as are required for the purpose of giving effect to this assignment.

7. By participating in the Promotion, I expressly hold adidas UK., "NBA Entities," which includes the National Basketball Association, the NBA Member Teams, NBA Media Ventures LLC, NBA Properties, Inc. and its affiliates as well as the organising or collaborating companies in the present promotion, safe against any liability deriving from any incident which may occur during the latter.

8. By participating in the Promotion, participant agrees to Promoter and NBA Entities using free of charge participant's name, photograph, video, voice recording and general location for publicity and news purposes relating to the Promotion.

9. By entering into this Promotion, participant warrants and represents that all works comprised in participant's entry are his/her own original work and do not copy, nor incorporate the work of any third party and that use of the entry by Promoter or its affiliates will not infringe third party intellectual property rights. By entering into this Promotion, participant agrees to indemnify and hold harmless Promoter and NBA Entities, its affiliates, officers, directors, employees, agents, licensees and customers from and against any claim or demand (including reasonable legal fees) by a third party relating to the use of the entry by Promoter or its affiliates or licensees or arising out of participant's breach of these Terms.

10. adidas reserves the right to modify or withdraw a Prize. The alternative prize will be of at least an equivalent or greater value.

11. adidas can modify the T&C of this promotion anytime if there is an important reason.

12. Promoter retains the right to exclude participants from participating in the Promotion and to delete entrees from the Website, if these are not in line with these rules of behaviour or are otherwise in conflict with the Terms. Participants must comply at all times with the rules of Twitter.

13. This Promotion is in no way sponsored, endorsed, administered by or associated with Twitter.
contacts
adidas UK Customer Care -

-

United Kingdom

customercareuk@adidas.com

00800 37 87 47 37