adidas EUROCAMP Announces 2017 Dates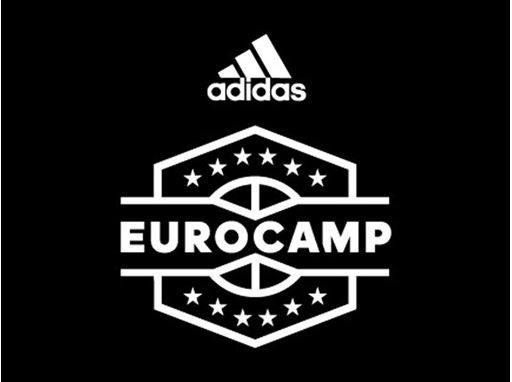 PORTLAND, Ore. (March 9, 2017) -- adidas today announced dates for the fifteenth annual adidas EUROCAMP that will showcase the best international players in the only NBA sanctioned pre-draft camp outside of the United States. Held in Treviso, Italy, June 9-11, the three day camp brings the best international talent together with former and current NBA coaches and players.
Participating this year include two under-18 adidas USA Select teams and Slovenia under-20 men's national team. The full roster for EUROCAMP 2017 will be announced in May.
Coaching director Bill Bayno (Indiana Pacers) will return with an elite coaching staff that includes veteran assistant coaches Nick Nurse (Toronto Raptors), Ed Pinckney (Minnesota Timberwolves), Kaleb Canales (Dallas Mavericks), Chris Finch (Denver Nuggets), Eric Hughes (Milwaukee Bucks), Jim Boylen (Chicago Bulls) and David Adelman (Orlando Magic). Maurizio Gherardini, the founder of EUROCAMP and Fenerbahce Istanbul general manager, returns as the camp director.
Former participants include 93 first and second round draft picks, including NBA standouts Serge Ibaka (Toronto Raptors), Danilo Gallinari (Denver Nuggets), Goran Dragic (Miami HEAT), Brandon Ingram (Los Angeles Lakers), Jaylen Brown (Boston Celtics), Dragan Bender (Phoenix Suns) and Thon Maker (Milwaukee Bucks). Forty-three former EUROCAMP participants currently hold NBA contracts and 64 currently play in EuroLeague Basketball.
adidas EUROCAMP will be held at La Ghirada Sports Complex in Treviso, Italy.
For more and media credentials please visit
www.adidaseurocamp.com
or
http://news.adidas.com/GLOBAL/PERFORMANCE/BASKETBALL
Media and general registration opens April 1 at a
www.adidaseurocamp.com
.
About adidas Basketball
adidas has been providing innovative products to help the world's best athletes perform at elite levels for more than 60 years, from past legends to today's superstars, such as James Harden, Damian Lillard, Derrick Rose, Andrew Wiggins, Kyle Lowry and Candace Parker.
contacts
Madeline Breskin

adidas PR Manager - Basketball

United States

madeline.breskin@adidas.com

971-234-2220