adidas miCoach SMART BALL has been selected as 2015 CES Best of Innovation Award Honoree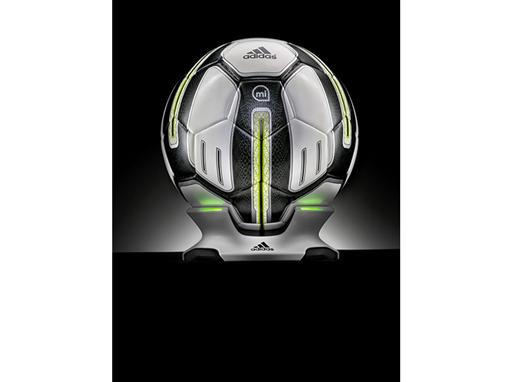 adidas miCoach SMART BALL has been selected as a 2015 CES Innovation Awards, Best of Innovation Honoree in the Fitness Sports & Biotech product category.

The adidas miCoach SMART BALL released in June this year is a Bluetooth Smart and app-enabled football with integrated sensor technology for dead-ball kicking training such as penalties, free-kicks, shooting, corners, long passes and goal kicks.

miCoach SMART BALL relays data on how hard it has been struck, offers visual flight trajectories, depicts ball spin and shows impact points via the adidas miCoach SMART BALL app.

The highly anticipated 2015 Best of Innovation award announcements, made today during the CES Unveiled New York press conference, is attended by elite industry media eager to learn about this year's Innovation Award Honorees.

Returning to New York for its tenth year, CES Unveiled New York provides a sneak peek at the year's most innovative products and technologies just two months before the International CES which will be held in Las Vegas. The annual showcase and networking event draws dozens of exhibitors and more than 400 media and attendees.

Christian DiBenedetto, adidas senior innovation director said, "We're delighted that adidas miCoach SMART BALL has been recognized at the CES Innovation Awards. The nomination is testament to the design of the product and recognition of the innovation and technology that adidas puts into its products."

adidas was founded on one simple mission: to make athletes better. To do so, adidas has created an ecosystem of miCoach products designed to enable everyday athletes to achieve their physical potential by combining elite level sports science and wearable technology with real-time coaching and actionable training plans.

miCoach SMART BALL is available for £220 / $299 at adidas.com, Apple retail stores and apple.com. The miCoach SMART BALL app is free on the App Store.
contacts
Tony Hope

Program Lead - miCoach

Germany

+49 1608 84 6355