miCoach Train & Run Updated for Windows Phone 8.1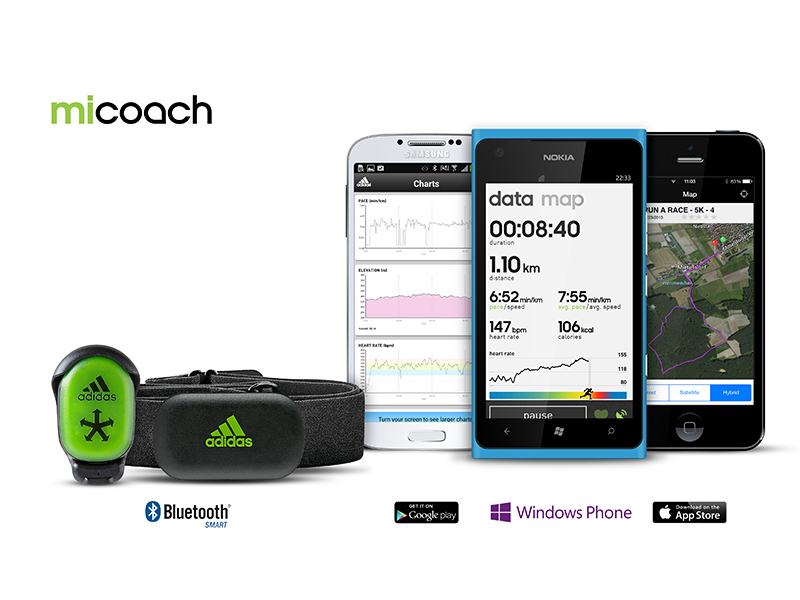 Microsoft and adidas today announced the latest developments to the miCoach train & run application. Continuing to deliver a customized personal fitness experience through features exclusive to Lumia smartphones running Windows Phone 8.1, the latest version is the first WP8.1 app supporting Bluetooth Smart Heart-Rate and miCoach SPEED_CELL to track running and training activity.

"Our partnership with Adidas continues to drive the development of peerless applications for fitness enthusiasts using Lumia devices," said Bryan Biniak, Vice President and General Manager, Developer Experience, Microsoft. "Windows Phone 8.1, paired with best-in-class Lumia hardware, provides us with a clear opportunity to bring more personal fitness experiences, like MiCoach Train & Run, to help Lumia owners reach their fitness goals – whatever they may be."

"adidas is constantly evolving and looking for ways to develop new innovations which will ensure we are delivering the expert coaching our consumers have come to expect from a leading fitness app. We are pleased to offer the complete miCoach train & run experience on the latest Lumia smartphones" said Simon Drabble, Director miCoach BU, adidas.

miCoach train & run lets you choose training plans or create and track your workout progress, as well as get coaching feedback and track your improvements as you work towards your own personal fitness goals. The miCoach train & run app uses GPS, heart-rate and/or stride sensor data to pace you through your exercise with real-time coaching.

The fitness app combines several features unique to Lumia smartphones:
• MixRadio: Deep integration to miCoach, working smoothly with voice coaching and includes exclusive adidas miCoach Fitness Mixes
• Advanced Bluetooth Smart Heart-rate based coaching enabling you to exercise at the right level of intensity
• Exclusive Athlete Coaching: Exclusive voice pack from Yohan Blake With miCoach train & run version 1.2.2 miCoach ensures to deliver all great experiences to Windows Phone 8.1.
contacts
Tony Hope

Program Lead - miCoach

Germany

+49 1608 84 6355