ORIGINAL is never finished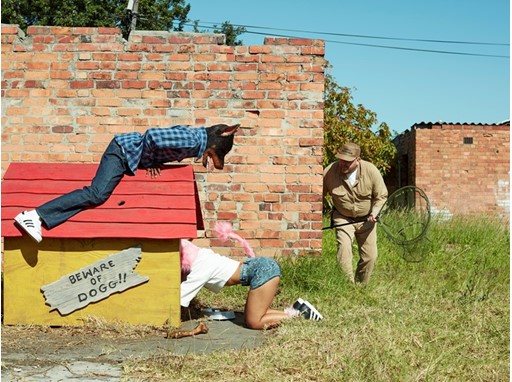 Com a assinatura "Original is never finished", adidas Originals lança um filme inédito voltado para uma nova geração de criadores, inspirando-os a redefinir o significado de originalidade. O casting reúne diversas gerações de personalidades visionárias do universo da música, moda, skate, esporte e arte, como Snoop Dogg, Dev Hynes, Stormzy, Mabel, Kareem Abdul-Jabbar, Brandon Ingram, Petra Collins, Gonz e Lucas Puig.
"Tudo o que nós fazemos para a adidas Originals é um trabalho em progresso, exatamente como a verdadeira criatividade. Nós estamos nos desafiando constantemente a quebrar as barreiras que limitam a imaginação e esperamos inspirar todos os criadores a fazerem o mesmo. ", afirma Alegra O´Hare, Vice-Presidente Global de Comunicações da adidas Originals & Categorias.
Fortalecendo o conceito de reinterpretar clássicos, o filme traz uma versão da icônica 'My Way', de Frank Sinatra, de uma forma totalmente provocativa e diferente da que estamos acostumados.
Entre diversos frames impactantes, ´O Nascimento de Vênus´, interpretado pela artista e fotógrafa Petra Collins, reinventa de maneira contemporânea o símbolo da beleza de Sandro Botticelli. Em outra cena, o rapper e compositor Snoop Dogg recria a capa de seu álbum ´Doggystyle´ com a clássica cena de perseguição, enquanto faz uma declaração sobre a igualdade de gênero na cultura hip hop, trocando os papéis de seus protagonistas originais e icônicos.
Essa filosofia de transformação está muito ligada ao DNA e design da Originals, que através de lançamentos e relançamentos de produtos é capaz de se reinventar e trazer um novo significado à próxima geração. A campanha inclusive é o primeiro sinal em 2017 da volta da linha EQT, uma das mais importantes da história da marca, que foi repensada desde suas raízes nos anos 90 para um contexto mais atual.
Em 2015 a adidas levantou o questionamento "O que é ser um SUPERSTAR?" e fez com que a febre do modelo, que se tornou um must have, atingisse diversas gerações.
Após rever o seu passado, em 2016 a marca se inspirou no futuro para criar um novo sneaker icônico que conquistou as ruas. "Your FUTURE is not mine" trouxe o NMD à cena.
Tendo passado e futuro como norte de suas ultimas campanhas, é de se imaginar: seria 2017 o ano do presente para a gigante do streetstyle? Também, mas não só isso! Dando sequência a SUPERSTAR e FUTURE, ORIGINAL completa a trilogia com uma mensagem forte e significativa: não importa se é do passado ou se virá no futuro, o que é ORIGINAL nunca terá fim, permanecendo em constante transformação.
Para assistir o vídeo, basta acessar o link - https://www.youtube.com/watch?v=cv53BKMYsy0
Film credits:
Música: versão de "My Way", do Frank Sinatra, por recreated by Human
Film cast:
Brandon Ingram – cena "Raining Basketballs"
Dej Loaf – cena "Inflated"
Dev Hynes – cena "Mirrors"
Gonz – cena "Lucas & The Gonz"
Kareem Abdul-Jabbar – cena "Raining Basketballs"
Lucas Puig - cena "Lucas & The Gonz"
Mabel – cena "Tunnel"
Petra Collins - cena "The Birth of Venus"
Snoop Dogg – cena "Doggystyle"
Stormzy - cena "Trap Syrup"
Sobre a adidas Originals
A adidas Originals é a linha de lifestyle da adidas, que reinterpreta, por meio da cultura urbana, toda a sua tradição e história. Com diversas lojas próprias ao redor do país, a marca também vende coleções especiais em lojas selecionadas. O icônico trevo, primeiro logo da adidas, é a marca registrada da linha Originals.
contacts
Nathália Paulossi

adidas Originals

Brazil

nathalia.paulossi@presspass.com.br

55 11 3064 2144