10/11/2013
Herzo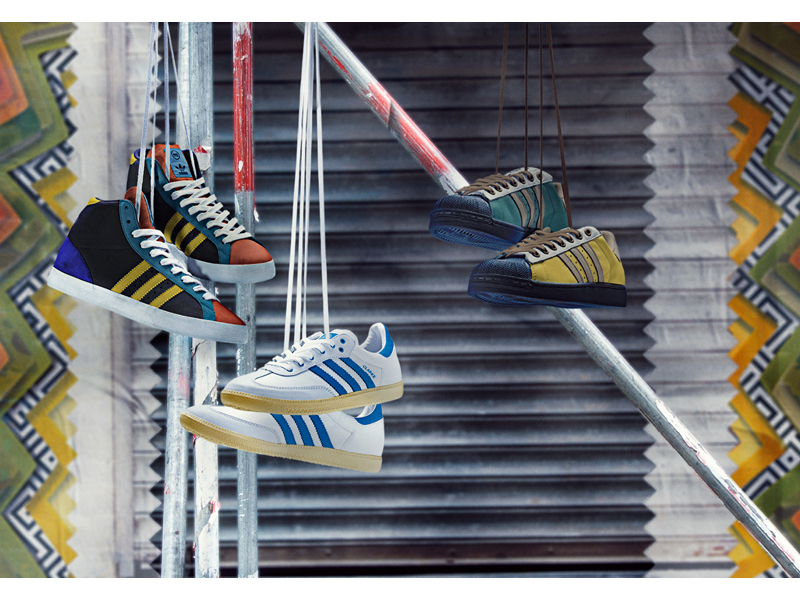 For adidas Originals FW13, online customisation platform miadidas launches the #SneakerSwitch project and encouraging creativity and sharing by initiating a global sneaker exchange. The campaign will be kickstarted by Neil Armstrong, Daru Jones, Noel Clarke, Oliver Rath, Eddie Huang, Jenah Yamamoto and Originals fans who will share their flair and inspiration on a shoe, which will be gifted to someone in a different location.

#SneakerSwitch will then encourage the general public to join in by asking them to design a shoe and share it socially using #sneakerswitch #miadidas and #adidasoriginals hashtags. From photographers and DJs to artists and sneaker bloggers, the chance to receive a pair or design a pair for someone with influence is an exciting opportunity. Designs can be shared amongst consumers through Facebook, Twitter or via e-mail.

mi adidas facts:

miadidas.com enables adidas consumers to create unique products that reflect their individuality and style. From a wide colour palette and choice of materials, to extra detail options such as flags, logos and the ability to add a name or slogan, miadidas provides a truly personalised experience.

In addition to footwear silhouettes, miadidas has recently launched the first customizable accessory and apparel items including classics like the Airliner bag and the Firebird track top. Consumers can customise an assortment of adidas products, including iconic Original models and the latest Performance shoes, and for Originals will be introducing new models, including the popular Superstar II, Samba and Adilette silhouettes.
contacts
Leila Fataar

Senior Global PR Manager

Germany

+49 9132 84 4512