Mauricio Isla
Jugador Copa Mundial FIFA Brasil 2014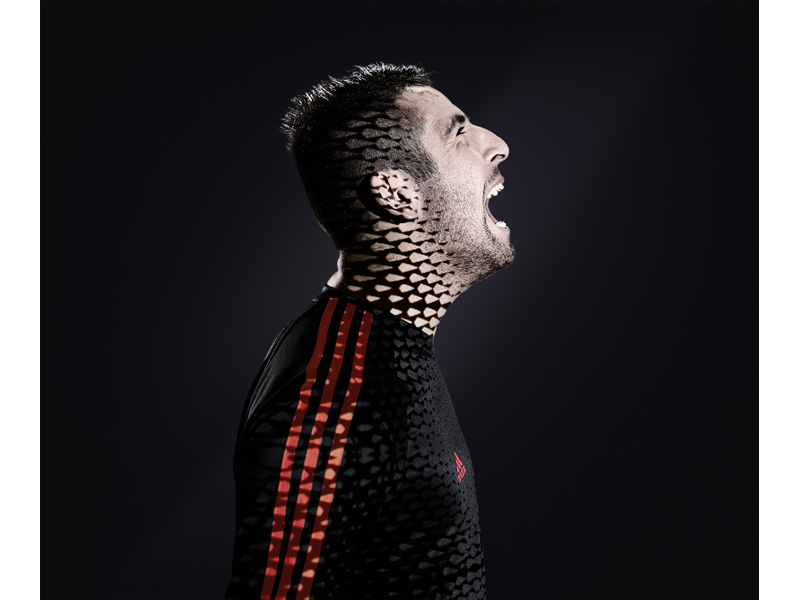 You've got one of the hardest groups possible, as you are squaring up to the 2010 World Cup finalists, Spain and the Netherlands. Do you feel unlucky to find yourselves in this situation?

Obviously it is the most difficult group possible, because these two teams proved their worth in South Africa. We can't speak highly enough about Spain, they are the best team in the world, and the reigning champions of both Europe and the world. Their players are masters of keeping the ball and passing the opposition to death. And Holland are not far off their level. They are absolutely packed with talented players, the likes of Robin van Persie and Arjen Robben, so we know the dangers we face. So it's not the group we would have chosen, of course – but we are in this World Cup to win, not to take part.

So you think that Chile have got a realistic shot of getting out of the group of death, then?

Of course we have a chance. We believe in ourselves, and we believe in the style of football we play. Tactically speaking, we like to play against opponents who play a slow possession game. We enjoy getting in their faces and playing as fast as possible – it disrupts the way they play, it upset them. If we can do that with Spain and Holland, then we can disrupt them and impose our own, fast way of playing. We can get out of this group and we can do well in the knockout rounds, I firmly believe that.

And you are on South American soil, too – could that make a vital difference when it come to getting through?

It can't be under-rated. We are not in Chile, but we are very used to playing in Brazil, against Brazil and other big opponents. It won't daunt us, and I think a lot of European teams won't like playing in South America, out of their comfort zone. We know the surroundings and we like the heat.

After your manager Marcelo Bielsa, who was a legend in Chile left, the side faltered a little while and lost a lot of matches. Now you're looking back on very good form again under Jorge Sampaoli…

That's true. Biesla had some great tactics and methods, and he really brought in a new era of Chilean football. Things did not work so well under Claudio Borghi, which was a shame, but since Jorge Sampaoli has come in, we have a much happier, more settled squad. We are back to playing for each other. He is similar to Biesla, we play a similar style, and we put opposition sides under pressure.

You lost to Germany 1-0 in a friendly recently, but it was undeserved and it showed you could trouble the big European names.

Yes. We all know we can do that, and that was just further proof. We aren't intimidated by any side, and it showed we are very close to being top class. We piled the pressure on Germany and we intend to do the same with Spain and the Dutch.

You play all kinds of tactics, with emphasis on hard work and pressing the ball high up the pitch. Will that be important?

It will. We are always running, always working, but in an intelligent way, not thoughtlessly. We can play 3-3-1-3, 3-4-3 and 3-5-2, and make all these systems work for us. We have myself, Vidal and Sánchez, on the right, the likes of Mena Diaz and Vargas on the left, and Valdivia holding things together in the middle. It works very well for us. And our defence is very strong, with Medel and Gonzalez using their power.

You're a very versatile player, do you have any preference where you might start in this World Cup?

I can play a number of different positions, and quite a few Chileans can do that. We are a versatile side. I can play as a right wing back, a full back, a winger, or in the middle of midfield. I enjoy all the positions and will happily operate wherever the manager puts me. Wherever that is, I will give my best for Chile, try to stop the opposition, and try to get forward and create chances. I love to attack.

Chile sometimes get caught out by their indiscipline and give away too many fouls. Could that harm your chances?

We play at a very high pace and as a result of that sometimes we give away too many fouls. It is something we need to guard against in Brazil, because having men sent off can make or break a result. We play hard and fast, but we try to play fair. Hopefully that is something we can improve on, and we can minimise any possibilities of any players being suspended. We don't want to be known for that, we want to be known for our football.

Would you fancy playing Brazil in the next round? It's a strong possibility if you finish second in the group.

It is a game everybody wants to avoid, but then they don't want to play Spain, either. We have faced Brazil many times, so if it comes to that, we will have a go at them. But winning the group is ideal because it avoids that scenario. They are very hyped up because it is their tournament.

You play alongside Arturo Vidal at Juventus, he must be a key player if Chile are to succeed this summer?

Yes. He's versatile like me, probably even more versatile – I think he has played every position from sweeper to forward, and he's good at them all! Arturo is a wonderful player, and we will be looking to him to do great things. But in Chile we always stress the team, the team. It is the most important thing above everything else.

How have you found life at Juventus over the last couple of seasons, has it improved you as a player?

It has been great playing in Turin, I love it. Juve have got some of the best players in the world and you will always get better if you work with them every day. I have learned a huge amount and I've progressed. To be so convincing in Serie A is very difficult and I'm proud that I have been a part of that.

Have any of your Italian club team mates made any great claims about Italy winning the World Cup again?

We have great World Cup winners at Juventus already, Andrea Pirlo and Gianluigi Buffon, they know what it is like to be champions. But it is not like they go round claiming that they're going to do it again. They are guys who are quiet in their confidence and know that they are still be best at what they do.

Do you fancy Italy to win the whole thing again?

They are in the pack of contenders, there is no doubt about that. I wonder if the Italy team has quite so many top quality players at their absolute peak as they did eight years ago when they won it. Perhaps not. But they have a style of play and a mentality that you shouldn't underestimate. I wouldn't be surprised to see some World Cup medals in the Juve dressing room next season.

But obviously you'll be hoping they belong to you and Arturo Vidal…

It would be something beyond your dreams to walk into the Juve dressing room next season knowing that Chile were World champions. I would like that a lot! It would be the biggest moment of my life, and it would be an incredible moment in Chilean history. Our nation would go crazy. That is was powers us on, that's what we are playing for. We can make history.

How important is the Chile boss, Jorge Sampaoli, to your success?

He is vital. He coached a great Universidad de Chile team, and he is working wonders with us, too. He has said that he is going to stick around to coach Chile all the way up until Russia 2018, and that is something that makes us very happy. He's a real visionary and he can take Chilean football up another level.
contactos
Jessica Pazos

Director of Publishing - adidas Latin America

Panama

jessica.pazos@adidas-group.com

+ 507 377 33 34