SUBSCRIBE TO RSS FEED

XML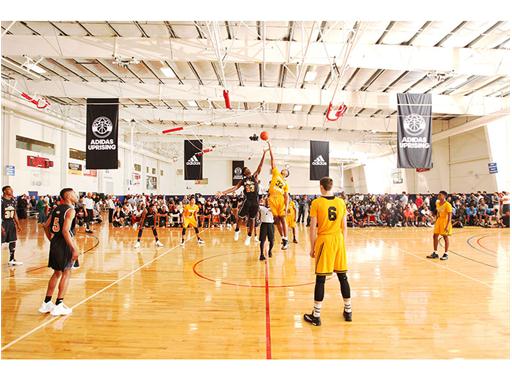 adidas Gauntlet tipped off today at Duncanville Fieldhouse in Duncanville, Texas with 150 of the top 15, 16 and 17-year-old AAU teams in the country taking the court.

adidas Gauntlet is the first of two qualifying events that culminate with the top 16 and 17U teams competing in championship play at adidas Gauntlet Finale, July 8-10 in Atlanta. In addition to Dallas, adidas Gauntlet qualifying events include Indianapolis, April 24-26. The Gauntlet finale will host the top eight ranked teams from the Gauntlet qualifiers, as well as eight at large teams. Teams will be seeded for bracket play based on their Gauntlet win-loss record culminating with a championship game July 10.

Check back each night for images and visit adidasUprising.com for complete game scores, stats and Gauntlet ranking.