adidas Athletics Introduces 36 HRS Collection With The First Z.N.E. Primeknit Hoodie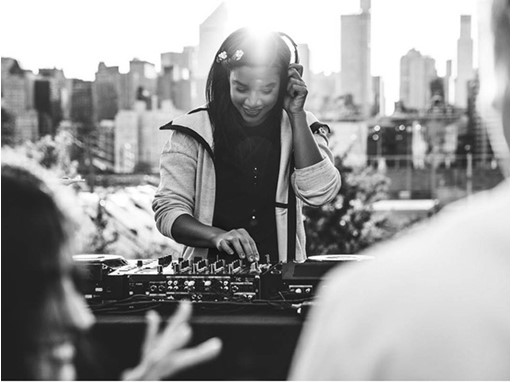 Collection Unveil Celebrated Together with CNCPTS Boston and Marcus Smart and Via an Athlete-Studded Campaign Featuring Hannah Bronfman, Garbiñe Muguruza, Angelique Kerber and top NFL Players
Portland, Ore. Nov. 29, 2017 – adidas today introduces 36 HRS, the latest collection from adidas Athletics featuring the first fully Primeknit hoodie and pants. The line, designed for athletes on the move, contains the most premium materials in a Z.N.E. to date.
To introduce the new collection, adidas partnered with the CNCPTS retail team in Boston to create and host a fully immersive event spanning across 36 hours. Recreating aspects of the athlete's experience when traveling for an away game, the activation started with a trip to New York for select content creators, including DJ Brittany Sky, rapper Bia and photographer Ryan Parrilla and others, to see the Boston Celtics and Brooklyn Nets game. After the game, attendees flew to Boston to attend the 36 HRS launch preview at the recently-opened adidas x CNCPTS collaborative boutique, which attracted a who's who of the city's streetwear community and included an appearance by Marcus Smart, of the Boston Celtics.
To further unveil 36 HRS, adidas Athletics is launching a campaign featuring DJ and entrepreneur, Hannah Bronfman and women's professional tennis players, Garbiñe Muguruza and Angelique Kerber, Rookie of the Year Dak Prescott of the Dallas Cowboys, Super Bowl MVP Von Miller of the Denver Broncos, Rookie sensation Juju Smith-Schuster of the Pittsburgh Steelers, the number one overall pick of the 2017 NFL draft Myles Garrett of the Cleveland Browns and Gareth Bale of Real Madrid among others.
Athletes are constantly moving and their average travel time between games is approximately 36 hours. Using that information with additional insights from collaboration sessions with athletes, adidas designers created a travel-inspired collection, built for comfort and competitors on the move. Taking the design to the next level, the 36 HRS collection features the first all-Primeknit Z.N.E. hoodie and pants.
"I am constantly on the move, regularly travelling between countries and continents for matches. Comfort and style is therefore essential for me, so the new adidas Athletics Z.N.E. Primeknit range is the ideal travel companion," said Garbiñe Muguruza, world class tennis player and one of the women featured in the campaign.
The Z.N.E. Hoodie has pre-shaped sleeves which provide additional freedom of movement. The breathable material makes for a comfortable travel experience and because Primeknit is light and wrinkle-proof, the hoodie and pants are easy to pack and fold. High-level craftsmanship is evident throughout, with quality knitting techniques and premium bonding details providing a blend of aesthetic benefits to the wearer. The hoodie retails for $180 and the pants for $120.
The 36 HRS collection is available starting Dec. 4 on
adidas.com
, select adidas stores and select fashion boutiques including adidas x CNCPTS.
contacts
Kaitlyn Chock

adidas Public Relations

United States

Kaitlyn.chock@externals.adidas.com

971-234-7432