adidas Group NA President Mark King Launches Podcast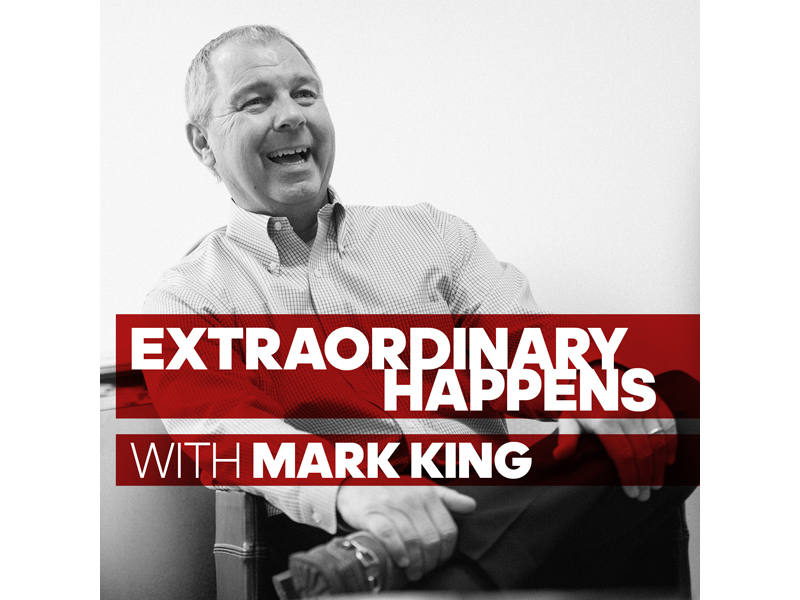 Listen via SoundCloud here:
Ep 0: Introduction to Extraordinary Happens: Mark King Shares Vision for Show
Ep 1: Part 1 – Extraordinary Happens: Aaron Rodgers
Ep 1: Part 2 – Extraordinary Happens: Pam Oliver
Ep 2: Part 1 – Extraordinary Happens: Eric Berry
Ep 2: Part 2 – Extraordinary Happens: Von Miller
PORTLAND, Ore.
– adidas Group North America President Mark King today launched a new podcast series
Extraordinary Happens: Competing in Sports, Business and Life
. The show features compelling stories behind the people shaping sports and business today. King debuts with a special double episode featuring Green Bay Packers Quarterback Aaron Rodgers, FOX Senior Correspondent and NFL Sideline Reporter Pam Oliver, Kansas City Chiefs Safety Eric Berry, and Denver Broncos Linebacker Von Miller.
"One of the most inspiring parts of my job is the conversations I have every day with extraordinary people in the sports world – ranging from people here in our office, to league commissioners, athletic directors, agents, NFL Pro Bowlers, NBA All Stars and baseball's elite," said Mark King, president of adidas Group North America. "These people are filled with incredible stories of ambition, creativity, leadership and change. They have stories of challenging convention, trying things when others said they couldn't and making extraordinary things happen. This podcast is about exposing those insights that are driving sports and business today."
The show is targeted at business professionals with a passion for sports. Bi-weekly episodes of
Extraordinary Happens
will be available on iTunes, Stitcher, SoundCloud, TuneIn, Windows Phone Marketplace and others.
"Sports news today focuses on stats and win/loss records, while business news looks at stock prices and sales figures. My hope is that
Extraordinary Happens
fills a void in sports business coverage by highlighting inspiring lessons from on and off the field of play. There are many examples of ordinary people, through belief, effort and commitment, doing extraordinary things and I want to share those journeys," said King.
Blurring the lines of sports and business,
Extraordinary Happens
is a first-of-its kind series that dives deeper into what inspires someone to dedicate his or her life to sports and challenge convention on and off the field. Known for his passion for winning and industry disruption, King aims to uncover what it takes to be extraordinary through fun, insightful conversation.
"I truly believe extraordinary things happen every day in sports, business and life led by those who have ambition, challenge convention and never settle for the status quo. Great companies, great people, great athletes have the ability to change at the same pace – or faster – as the marketplace or the game. You have to attune to the market, be factual, be honest and be adaptive. Companies and teams that really move forward have to be relentless in their innovation. And relentless innovation drives extraordinary things," said King.
contacts
Maria Culp

Corporate Communications

United States

971-234-4003