adidas Running Empowers Its Community, for the First Time Ever, to Create a Shoe Using Instagram Poll Feature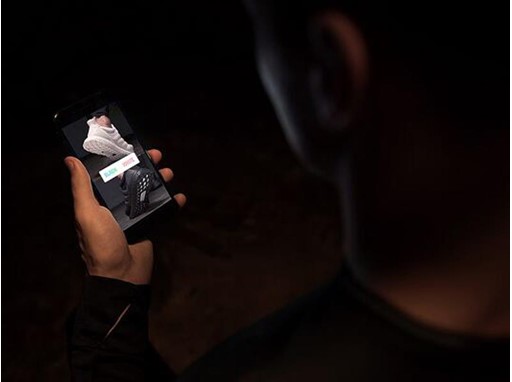 adidas Running gives consumers the opportunity to be part of the design process by voting for their favorite silhouette which will be released as a final product

Only 50 pairs of the winning silhouette will be produced globally

Poll opens today for 24 hours on Instagram @adidasrunning at 11 AM EST

Portland, Ore., November 9, 2017 – adidas Running today announced to pioneer their first Instagram open-source footwear silhouette, created by their followers. Reflecting the brand's commitment to inspiring and championing creativity, for the first time ever, adidas Running is putting design decisions in the hands of their social media followers through the brand-new Instagram 'poll' feature. The silhouette with the most votes, cast using the platform's new functionality, will be released as a limited-edition model. Only 50 pairs of the shoe will be created and all vote participants will have the opportunity to win one of the numbered pairs.

Through this social initiative, adidas Running is enabling its worldwide community to create one specific shoe pattern through a series of customizable options, including, the ultra-cushioned BOOST midsole which for the first time is available for customization in black. Consumers will have the opportunity to vote for one of six unique compositions through the Instagram-based poll.

Included in the design options will be the UltraBOOST XENO, which was released as a fully customizable version for the first time last week and features light-responsive XENO iridescent technology details which take on a new form in every light. The crowd-sourced winning silhouette will be produced as a limited run, with each of the shoes numbered from one to 50.

"We are a creator brand first and foremost and we want to harness and celebrate the creativity of our social media community," said Philipp Schapitz, Director Communications, adidas Running. "We are excited that for the first time in adidas Running we are using social media to enable creators all over the world to together create a unique design which we will then produce. We believe that customization is the best tool of self-expression and we are looking forward to seeing what our community creates for this iconic silhouette".

The
voting poll will go live today for 24 hours from 11 am EST on November 9
, closing at 5pm the following day. Voters will have the opportunity to win one of the limited-edition pairs by swiping up on the Instagram link. The poll will be run through the adidas Running Instagram channel,
https://www.instagram.com/adidasrunning/
using the hashtag #heretocreate.
contacts
Caitlin Albaugh

Running PR

United States

caitlin.albaugh@adidas.com

971 234 4554