PODCAST: Chairman of LA 2024 Casey Wasserman joins adidas Group's Mark King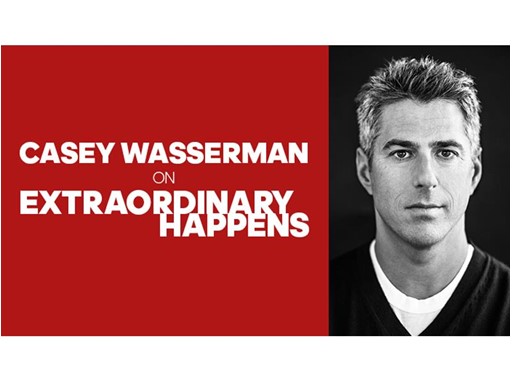 Chairman of LA 2024 and CEO of Wasserman Media Group
Casey Wasserman
joins adidas Group's
Mark King
on his podcast
Extraordinary Happens
. Casey grew up in the spotlight of Hollywood but forged his own path in the business of sports and continues to influence the direction of the industry on an extraordinary level.
"I don't believe success happens in a moment – it happens slowly over a long period of time and to achieve that you have to be in the game and continue to push forward and create opportunities." –Casey Wasserman
"Of all the people I've met in sport – and I've been in sport now for 35 years – [Casey] is one of the most fascinating and maybe one of the most extraordinary guys I've met. When you meet with him, he's very calm, he's very thoughtful and he's very, very passionate." –Mark King, adidas Group North American President
"I think the most important thing is to find your passion and work as hard as you can to pursue it … if you find what you're passionate about, I think your life will be substantially better and the harder you work at it the more success you'll have." –Casey Wasserman
Extraordinary Happens: Competing in Sports, Business and Life, hosted by adidas Group's Mark King, is a podcast featuring compelling stories behind the people shaping sports and business today. Episodes of Extraordinary Happens are available on iTunes and SoundCloud.
contacts
Maria Culp

Corporate Communications

United States

971-234-4003