PODCAST: Football Coach Kevin Kelley Joins adidas Group's Mark King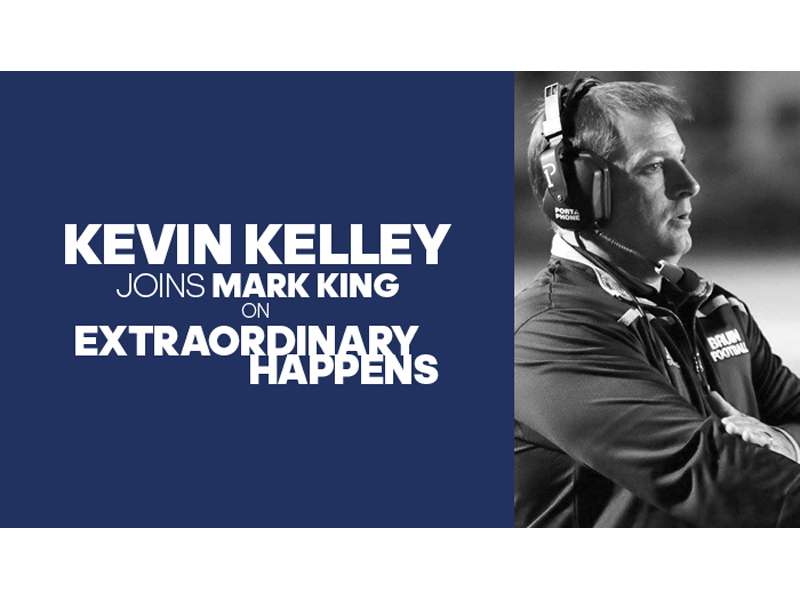 Pulaski Academy Head Football Coach Kevin Kelley joins adidas Group's Mark King on his podcast Extraordinary Happens. When Kevin became the coach of Pulaski Academy in 2003, the first thing he did was challenge every convention of the game – from the offseason program to the game itself. Five state championships later, Kevin's disruptive "fourth down/no punt" philosophy has completely shaken up how the sport is played.
"If we don't have a good reason [for doing something], or if it's because [it's what] everybody else does or if it's because that's what my high school or college coach does, that's not good enough for me. If we cannot support it, how can we expect the kids to buy in? I think in the leadership world, you've got to get people to buy into your philosophy. There's two ways to get people to do things. You can make them do it, or you can inspire them to want to do it. And that's always the best way."–Kevin Kelley
Ep. 13: Kevin Kelley on Extraordinary Happens
"What he's done is remarkable … what [his philosophy] requires is what the whole purpose of this show is about. [Lead change] because you have a goal and do it because your current philosophy or system isn't going to deliver that goal. That's how it started for him. He didn't start out to recreate it. He started out to build a winning program." –Mark King, adidas Group North American President
"Be willing to try something different if you've got a good reason and you can back it up. Don't be afraid to make small mistakes … Sometimes, you have to try a lot of different things to be able to have that overall success that you're looking for. Have a reason and go give it a shot." –Kevin Kelley
Extraordinary Happens: Competing in Sports, Business and Life, hosted by adidas Group's Mark King, is a podcast featuring compelling stories behind the people shaping sports and business today. Episodes of Extraordinary Happens are available on iTunes, Stitcher and SoundCloud.
contacts
Maria Culp

Corporate Communications

United States

971-234-4003