PODCAST: Former NFL Wide Receiver Keyshawn Johnson joins adidas Group's Mark King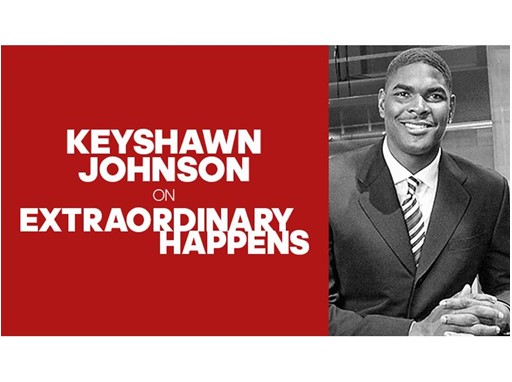 Former NFL wide receiver Keyshawn Johnson joins adidas Group's
Mark King
on his podcast
Extraordinary Happens
​
. Keyshawn was the No. 1 pick in the 1996 NFL Draft, a three-time Pro Bowl selection and a Super Bowl Champion, and today he works as an analyst on ESPN.
"[Discipline] is the most important thing in sport. If you're disciplined, you're going to train and do what it takes to get to the next level. I think that's majorly important … I think every single kid in the world should participate in some sort of sport as they grow and become adults … It gives you something to strive for." –Keyshawn Johnson
"So many great things Keyshawn talked about. The one word he kept using was discipline. It's a word that I don't think gets used much anymore … I think the lesson here isn't just for people who are trying to play sports, but how we compete every day in the workplace."–Mark King, adidas Group North American President
"You have to make sure you figure out what it is you want to be in life. Once you figure that out, you tackle that full steam ahead. At that point in time, you continue to just keep growing as an individual and maturing. If it's a sports situation, you have to work your tail off because there are a ton of people trying to get in the position you're in." –Keyshawn Johnson
Extraordinary Happens: Competing in Sports, Business and Life, hosted by adidas Group's Mark King, is a podcast featuring compelling stories behind the people shaping sports and business today. Episodes of Extraordinary Happens are available on iTunes, SoundCloud and the podcast app on your phone.
contacts
Maria Culp

Corporate Communications

United States

971-234-4003