PODCAST: Former Tennis Star Stan Smith joins adidas' Mark King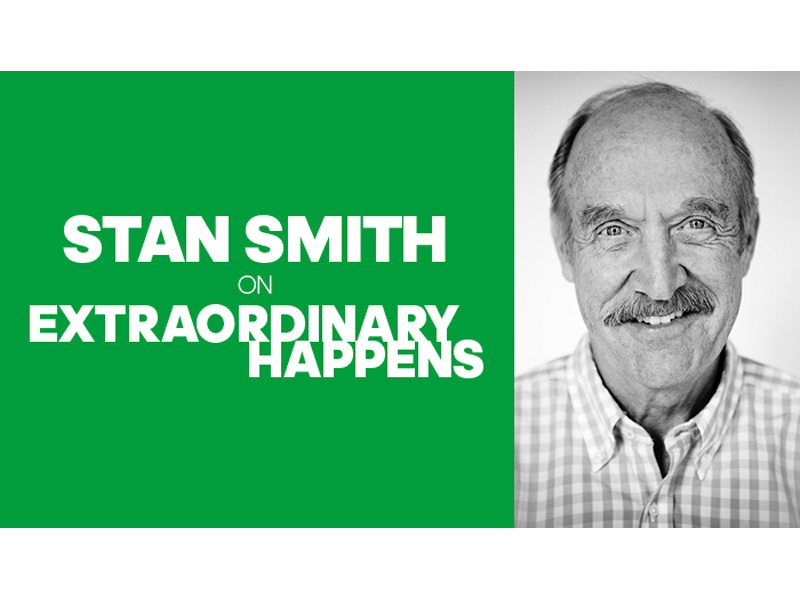 Former World No. 1 Tennis Star Stan Smith joins adidas Group's Mark King on his podcast Extraordinary Happens. Stan Smith earned more than 90 career titles in both singles and doubles and is a member of the International Tennis Hall of Fame. Today, he still has a huge influence on the sport and the adidas brand.
"As a kid, I had four goals. One was to make the U.S. Davis Cup team and represent the country. Two was to become the number one player in the United States. Three was to win Wimbledon and four was to become the No. 1 player in the world … When I was able to do that, it was a special moment. But the whole process of trying to get there is the thing that I encourage … Those were what I called 'dream goals' … You have to go through the process of trying to become better and doing the very best you can." –Stan Smith
"You can throw some words in there [about what makes a champion] like passion, commitment, perseverance, the will to win. You have to really want it and you have to work at it. But you also have to enjoy the process. It's a long process. You have to be able to be persistent and be able to handle those down times. How do you bounce back from a tough loss? Talent is obviously a factor, but it's a bit overrated. You have to be able to handle the pressure … It's gut wrenching, but you have to be able to enjoy that pressure." –Stan Smith
"[Stan] set a lot of bars for us to aspire to in the way he's carried himself over all these years … you get the sense of calmness [from him]. When he played, he was very calm and very much in control of his emotions. A very practical player and the very best in the world." –Mark King
Extraordinary Happens: Competing in Sports, Business and Life, hosted by adidas Group's Mark King, is a podcast featuring compelling stories behind the people shaping sports and business today. Episodes of Extraordinary Happens are available on iTunes, SoundCloud and the podcast app on your phone.
contacts
Maria Culp

Corporate Communications

United States

971-234-4003