Escape The Grid And Explore Your City In The New adidas PUREBOOST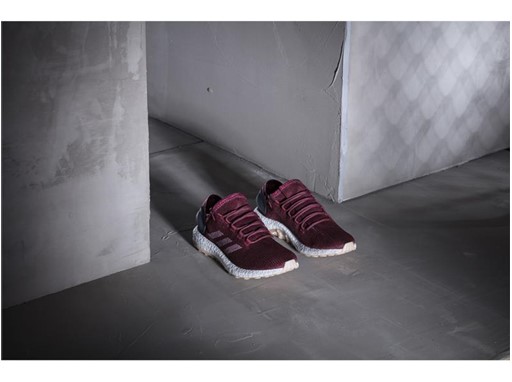 Cape Town, 26 January 2017 - adidas Running today revealed the new adidas PureBOOST shoe. Inspired and created for runners who treat every run as a chance to explore, PureBOOST features a versatile, agile and adaptive design to enable runners to endure anything the city environment has to offer.
PureBOOST features an 8mm heel lift and progressive sculpting of the BOOST midsole, with a wider forefront for optimum support when navigating turns – perfect for running around sharp city corners. The outsole has also been built for the specific requirements of street running, with the rubber extended on the medial side for additional support to protect against the elements of the city. The stretch web design provides superior grip, while allowing the foot to work in harmony with the BOOST midsole.
Pieter Warnich, Snr Manager BU Running & Outdoor adidas SA said: "PureBOOST is a fantastic addition to our running range. Runners all over the world are making cities their playground and use their runs as the ultimate way to explore. Why not provide them with the ultimate tool to push their own boundaries, and take on the city head first."
The adidas PureBOOST is available from 01 February 2017 on adidas
ecomm
, Own Retail, Cross Trainer, Totalsports, Studio 88 and participating stores for R2499. Follow the conversation at @adidasZA on twitter and Instagram.
ENDS
contacts
Tebogo Kgosi

Senior Manager City Activation & Newsroom

South Africa

-

-