Negiste Johnson
Unite Joburg Video Character Profile - Negiste Johnson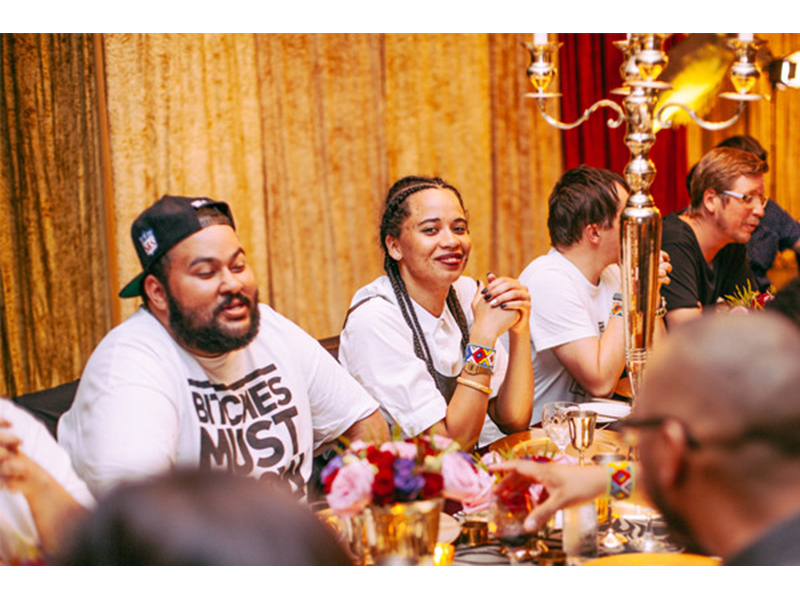 Throughout the adidas Originals Unite Joburg campaign, the brand has released videos that follow the journey of three originals from the city. Since these characters have been involved in the campaign from the start, adidas Originals have invited them to share their experience.
Negiste Johnson is the first character that will be profiled this week. If you've been following the AREA3 blog, you'll have seen her preparing for the event in the post-concert video which forms part of a short film by Lebogang Rasethaba, currently featured at the Unite Joburg Exhibition. Now Negiste talks through what it was like being part of the campaign in a quick Q&A.
AREA3:
You've been a part of the Unite Joburg campaign from its inception. What has it meant for you to be a part of the overall campaign?
Negiste:
It's been a time of interaction and interpretation. In the sense that I am somewhat socially awkward, so having to interact with people on the basis that my character will be deciphered for many people to interpret was somewhat intimidating. But that's life. It's been cool meeting new people from different backgrounds.
AREA3:
What is it that inspires you about living in Joburg?
Negiste:
Thunderstorms. On the real, you won't find the thunderstorms that Joburg provides anywhere else in S.A. It's almost as if the human energy has been transferred into a storm: harsh, loud and somewhat disruptive, yet completely necessary and calming.
AREA3:
How do you think adidas Originals has contributed to originality in Joburg?
Negiste:
It has allowed for exposure into sub-cultures on the periphery of society.
AREA3:
There is such a diversity of culture in Joburg. How do you feel you fit in amongst all of this?
Negiste:
I'm not too sure where I fit in exactly, to be honest. I just know that I enjoy raw energies in the process of being refined.
AREA3:
We know there is already a solid base, but what kind of scope do you think there is for Joburg to grow as major player in terms of art, fashion and music on a global level?
Negiste:
I believe that people within Joburg need to implement a sense of tolerance. Once our own community grants respect and fluent understanding only then can such be given from a global perspective.
AREA3:
You had the opportunity to meet and spend time with Danny Brown in person. Any pearls of wisdom?
Negiste:
I found him to be focused in relation to his work. He is driven and knows what he wants from his career. Very direct and humorous; a man with a plan. People are people. I just find some to be more interesting than others i.e. Danny Brown
Catch the Unite Joburg short film showing as part Unite Joburg Photography Exhibition at AREA3 that runs until 9 February 2014. (Closed for the holidays from 20 December 2013 to 13 January 2014.)
To more information visit
AREA3 blog
contacts
Fabrizia Degli Esposti

Brand Marketing and PR Manager

South Africa

Fabrizia.Degli.Esposti@adidas.com

27 (0)21 442 6200