Scream Big. Win Big. adidas presents the Scream-O-Meter!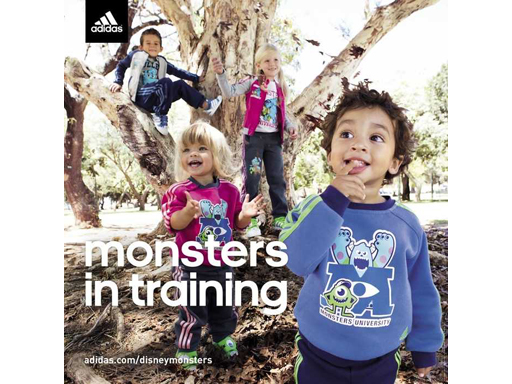 adidas
and
Disney® Pixar
have collaborated and developed a new range of footwear, apparel and accessories called "monsters in training" inspired by the new Monsters University animated movie currently on circuit.
To commemorate the launch, adidas is inviting kids in Cape Town and Durban to test out the Scream-O-Meter: a device that allows kids the opportunity to scream to their heart's content and stand the chance to win a Monsters University bedroom makeover, as well as other awesome prizes with include real Disney® Monsters University certificates, mazes, pencil cases and toys.
The Scream-O-Meter will be in operation from 03 to 08 July outside Stuttafords in Canal Walk, Cape Town and from 09 to 15 July at the Explore Court in the Gateway Mall, Durban.
The Scream-O-Meter designer Craig Bellingham, Managing Director at Kirmack Designs, explains that the machine is a "specially-designed booth which uses a microphone and audio amplifier circuit that measures each scream and coverts it into an electronic signal that represents the volume level." The louder, scarier and more deafening the scream, the better the chances of winning!
Quick tip from Bellingham: "stand as close to the microphone as possible and to give it all they have!"
The adidas Disney® Monsters University range is available at adidas Kids, Performance and Concept stores this month,
countrywide
.
For more information visit the adidas Originals
News Stream
.
Unlock
the adidas vault
to find out more about the brand's heritage.
contacts
Fabrizia Degli Esposti

Brand Marketing and PR Manager

South Africa

Fabrizia.Degli.Esposti@adidas.com

27 (0)21 442 6200